Home

>

Apps

>

Groups

>
Disney Researchers Testing 'VertiGo' - A Robot That Climbs Walls
Question asked by Jash Mota in #Robotics on May 16, 2016
Disney Research Zurich and ETH have collaborated to design an astounding project- The VertiGo. But what's so special about VertiGo? It turns out that
VertiGo
is a gravity-defying robot which can not only transit on ground level, but can also climb walls! The robot, which is still a prototype is designed by David Krummenacher and Michael Bisnoff.
The secret behind turning this wild idea of a wall climbing robot into a reality is the use of a pair rotatable propellers to adjust and provide enough thrust so as to balance the weight of the robot.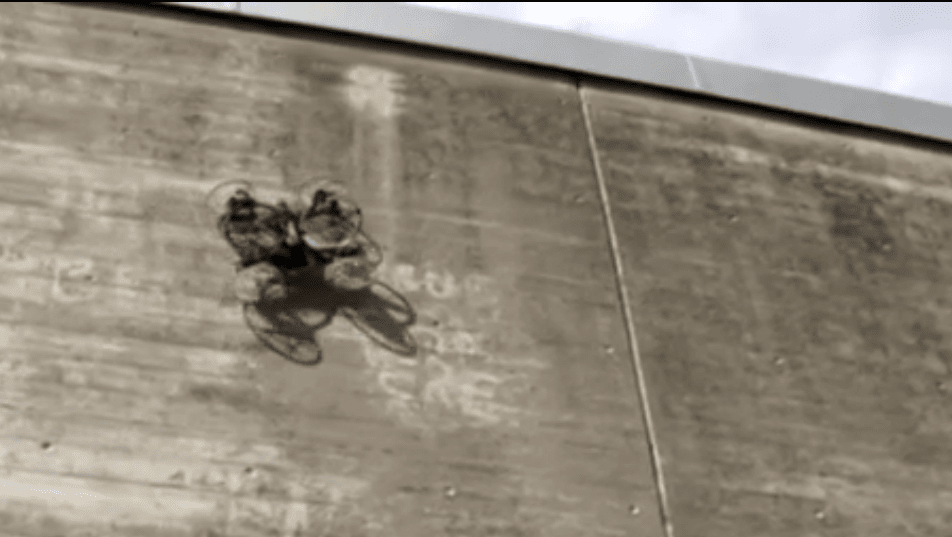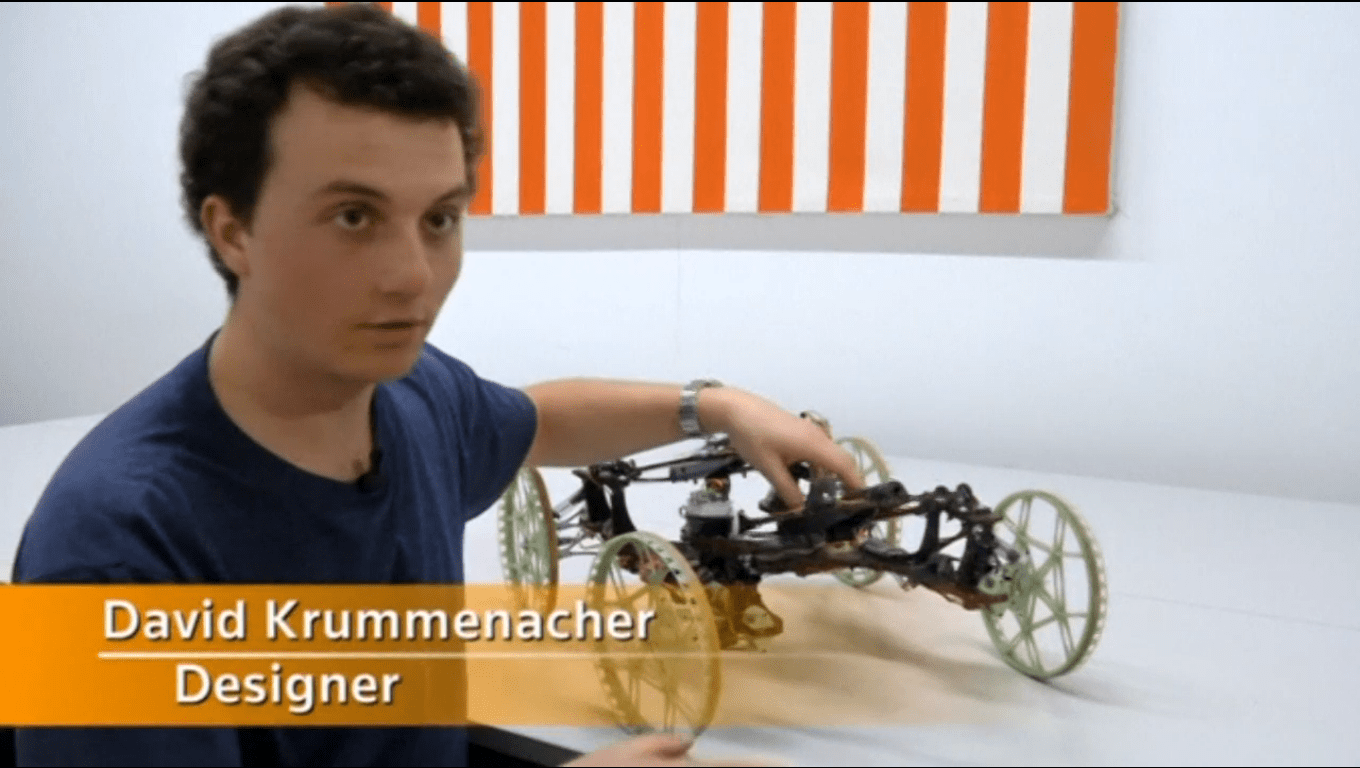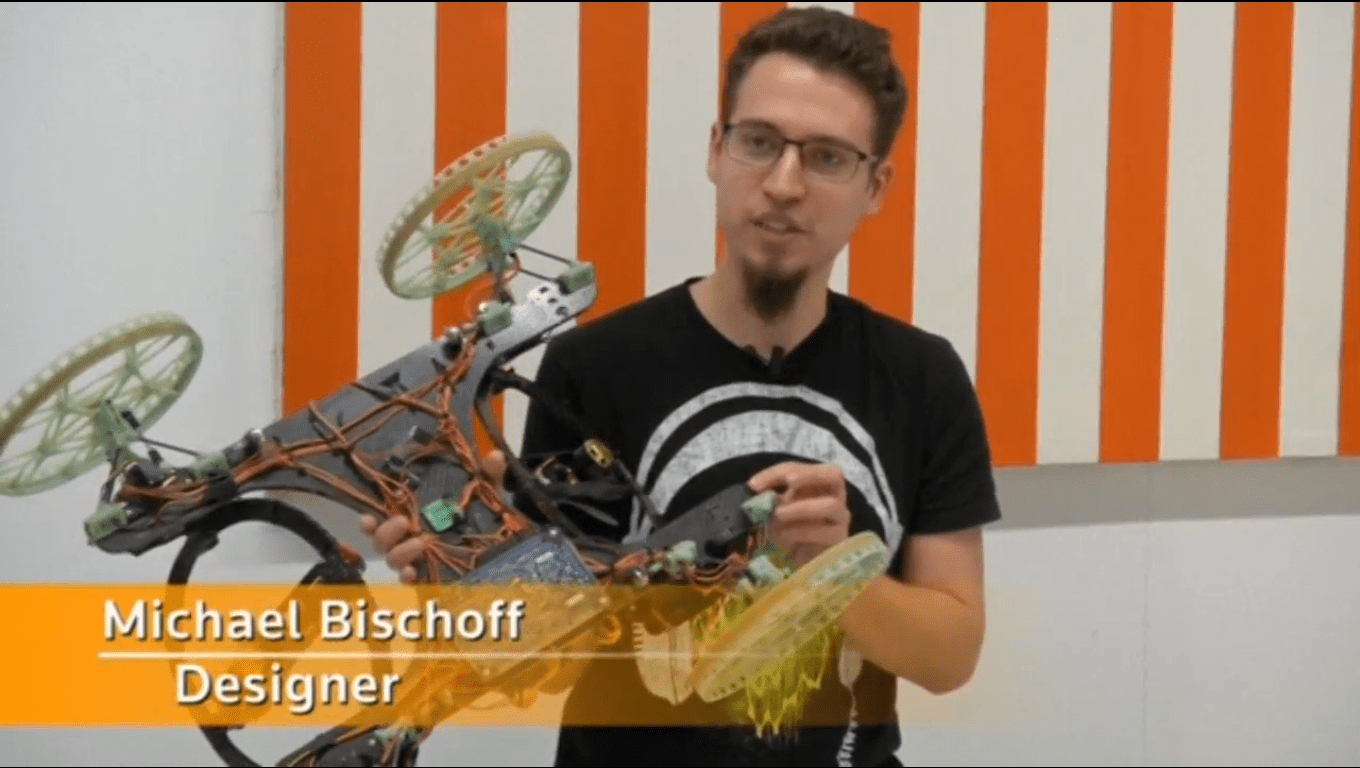 VertiGo- the wall climbing robot and its designers David Krummenacher and Michael Bisnoff.​
The basic design is similar to any other ordinary Radio Controlled (RC) Robot. It has a set of four wheel, all sporting independent motors resting on a H-shaped chassis, the design of which is very much prominent in quadcopters as well. Between the gaps are two propellers, which can freely turn around in 360 degrees about its axis. The angle of rotation and speed of propellers is controlled by different servos and motors. Since it fights gravity to climb up the wall, the designers had to be sure that the robot has minimum weight. This is achieved by making the use of carbon fibre for making majority of the parts. To make the chassis both light weight and durable, they've used 'carbon fibre honeycomb core plates'. And majorly the parts are produced by 3D printing. Screws too, are made up of plastic.
Propellers are of major significance to make this robot a reality
​
Here's how the robot works. When the VertiGo drives up to a ground-wall intercept, for example, the front wheels hits the wall whilst the front propeller tilts through 180 degrees, providing the robot the necessary thrust to lift the robot upwards. Meanwhile the wheels continue to be in motion to move it in the desired location, and rear propeller adds more support to the process.
VertiGo is pretty much a blend of a car and a drone, giving it a very cool feature which was thought upon as fiction until now. On the control and interfacing aspect of it, VertiGo is as simple and phenomenal as its working procedure. The robot can be controlled similar to any other RC car, as it automatically calculates and adjusts thrust for different surfaces. The propellers can also act as braking system when in a transit on the ground, and can traverse over rough materials as well. It is still, however, just a prototype as of now. But applications of such a robot would be countless.
Source:
Reuters
Posted in:
#Robotics
Iam interested in doing this vertigo wall climbing robot projects .....can you plas forward the working,design and components used in vertigo wall climbing robot...reply me as soon as possible.