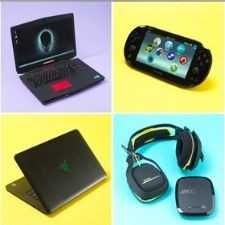 Gadget Geeks
Discuss all electronic gadgets - ask questions, doubts, troubleshooting tips et al. to fellow gadget geeks.
628 Members
Join this group to post and comment.
Decentralized communication between android and PC ?
For my final year BE project have planned to implement remote desktop access via android, thou many apps are already available in the android market, planning to have new features. So is it possible to have decentralized data transfer between android and PC over IP ? and also any suggestions on extra functionality which i can provide ?
Existing apps are providing :
> Centralized access.
> Complete End-to-End Encryption.
> Remote sound.
Additional functionality we have planned :
> File sharing (Downloading & Uploading).
> Decentralized access.
And if P2P access between android and PC is not possible, is it possible to turn one of our old systems into server to perform this task ? server such that it can host files that can be accessed via IP not on LAN.
Thanks. 😐