General
Datawind UbiSlate 7Cx, UbiSlate 3G7 and UbiSlate 9Ci - New Android Tablets Launched In India
Satya Swaroop
The makers of the talked about Aakash tablets seem to be on a roll and now have unveiled three new budget Android tablets for the festive season. All the tablets come at prices of less than 7K rupees, so if you wish to own one of these we shall be giving the details to help you decide which one you should go for.
Starting with the cheapest, the UbiSlate 7Cx. The Datawind UbiSlate 7Cx costs Rs. 3999 and has EDGE connectivity and voice calling. This 7-inch tablet has a TFT display and runs the rather dated Android (4.0) Ice Cream Sandwich. The tablet is powered by a 1GHz Cortex A8 processor along with a paltry 512 MB of RAM and comes with internal storage of 2GB. Since it misses out on internal storage space it has a microSD card slot for expanding the memory. Readers might also take note that the tablet misses out on a camera.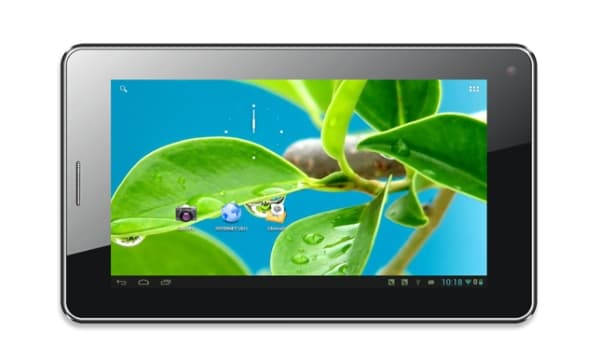 ​
If you want an alternative to the UbiSlate 7Cx that has better internet connectivity and with a camera you might want to consider the UbiSlate 3G7 which costs three grand more than the UbiSlate 7Cx at Rs. 6,999 but as you might have guessed from the name it comes with 3G connectivity. The Datawind UbiSlate 3G7 has the same display, processor, operating system and RAM as the former but it comes with its higher clock speed of 1.2 GHz and it has been given a slightly larger internal memory of 4GB. You get a 2MP rear camera and a front VGA snapper as well along with a microSD card slot.
If you are worried about the dated ICS and want a taste of Jelly Bean on a larger screen and you are satisfied with Wi-Fi connectivity only you have to settle for the UbiSlate 9Ci. You do not have to be a rocket scientist to deduce from the name that it is a 9 inch tablet. It runs Android 4.1 Jelly Bean on a 1GHz Cortex A9 processor with 512 MB of RAM and offers Wi-Fi connectivity only. You do get a front facing VGA camera along with 4 GB of internal storage and a microSD card slot for a price of just Rs. 4999. All the tablets are now up for preorder on the
Ubislate
website.
The tablets are aptly launched just days before Diwali and the company is promising to deliver the tablets within five days of the order on their online portal. Along with the regular Android-based smart features, the tablets will come preloaded with free ebook apps for NCERT Class I to XII in English, Hindi and Urdu; English learning tools; antivirus & anti-theft pack by E-Scan; MapMyIndia Navigation and games.
Source:
NDTV
Ankita
Looks like the prices of the Datawind tablets are steeply increasing! Are we impressed by the features its offering yet?
Only logged in users can reply.