Home

>

Apps

>

Groups

>
Dart - The World's Smallest Multiple Device Charger Up For Crowdfunding
Question asked by Chaitanya Kukde in #Startups & Business on Apr 14, 2014
Soon enough, all you need to charge your laptop could fit right in your pocket. 'Dart' is a tiny battery charger developed by FINsix, a company started by a a team of MIT graduate students with the goal of using technology to build the smallest, lightest, and highest-performing power electronics. The team utilises, what they have patented as VHF (Very High Frequency) power technology. At VHF switching frequencies (30-300 MHz), energy is processed more often and in much smaller chunks. As a result, the energy storage, capacitors and inductors dramatically shrink and power densities up to 10x better can be achieved.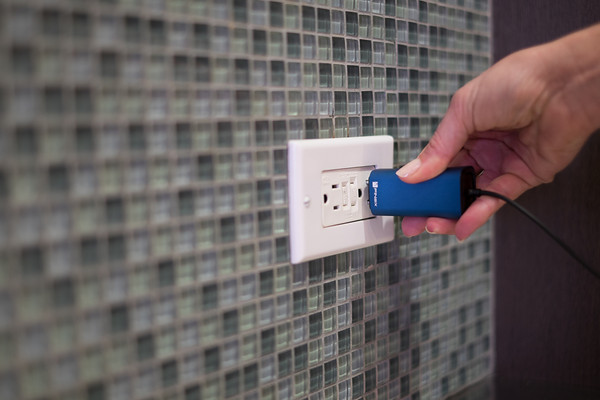 ​
The Dart delivers a power of 65 Watts, the same as a normal laptop battery charger but is 4 times smaller and 6 times lighter than a normal 65 W charger. Thus, Dart avoids the 'brick' part in a laptop charger. This bulky part is the power converter that delivers small packets of charge to the electronic device over repeating periods called switching cycles. This is an imperfect process, and during every switching cycle some energy is wasted in the form of heat.
FINsix have incorporated the VHF technology by combining fundamental circuit concepts with new architectures that enable switching upto 1,000 times faster. This minimises energy wastage, provides upto 10x better power density, provides better adaptability to changing load conditions and eliminates large components like magnetic core transformers. Another major advantage Dart offers is that it powers one more USB device along with a laptop. The USB charger is 2.1A (10.5 watts), sufficient enough to charge the devices at full speed.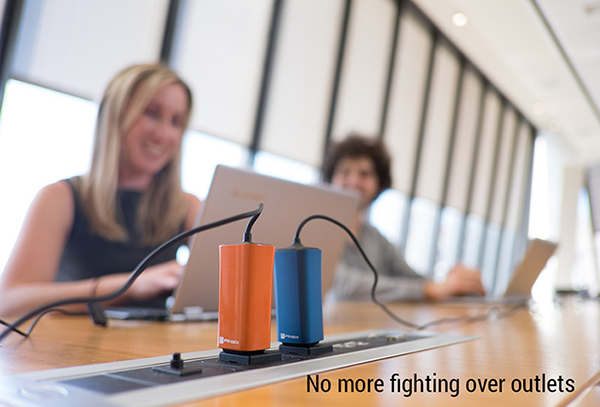 ​
FINsix gave a peek at Dart at the Consumer Electronics Show in January 2014. The company already has received a backing of $6 million from Venrock and angel investors. But CEO Vanessa Green insisted on getting a Kickstarter campaign started for the product. She hoped that this would help in getting a feedback on their product and pave a way to build a healthy relationship with the customers. On its first day at Kickstarter, already more than $120,000 out of the $200,000 target have been pledged. The product claims to work on most laptops, except for MacBooks, which require more power than 65 Watts.
​
While early Kickstarter backers can book their product (which is available in 6 colours) for $79 (a $40 discount over the actual retail price), MacBook owners will need to splurge $148 for a Dart compatible with Apple's charging technology. The Dart could be expected in market in October.
Source:
FINsix Dart
|
Kickstarter
Posted in:
#Startups & Business
"No more fighting for outlets"😛
micheal john

"No more fighting for outlets"😛
Reasonable explanation! Would be great if it does come out popular!