Home

>

Apps

>

Groups

>
CRB TECH PUNE Recrutment Training Program For Mechanical Fresher. Should is it beneficial to join this institute?
Question asked by Chandrashekhar Aru in #Mechanical on Jun 26, 2018
They are providing 100% placement guarantee on Stamp Bond paper with agreement. 4 months training program in CAD/CAM. On quora I found some negative feedbacks.I am so confused. Please guide me. And help me if someone has gone through this process. And also suggest me if this institute is Useful for Mechanical as a fresher for spending time and Rs 167000/- ,this much amount of fees.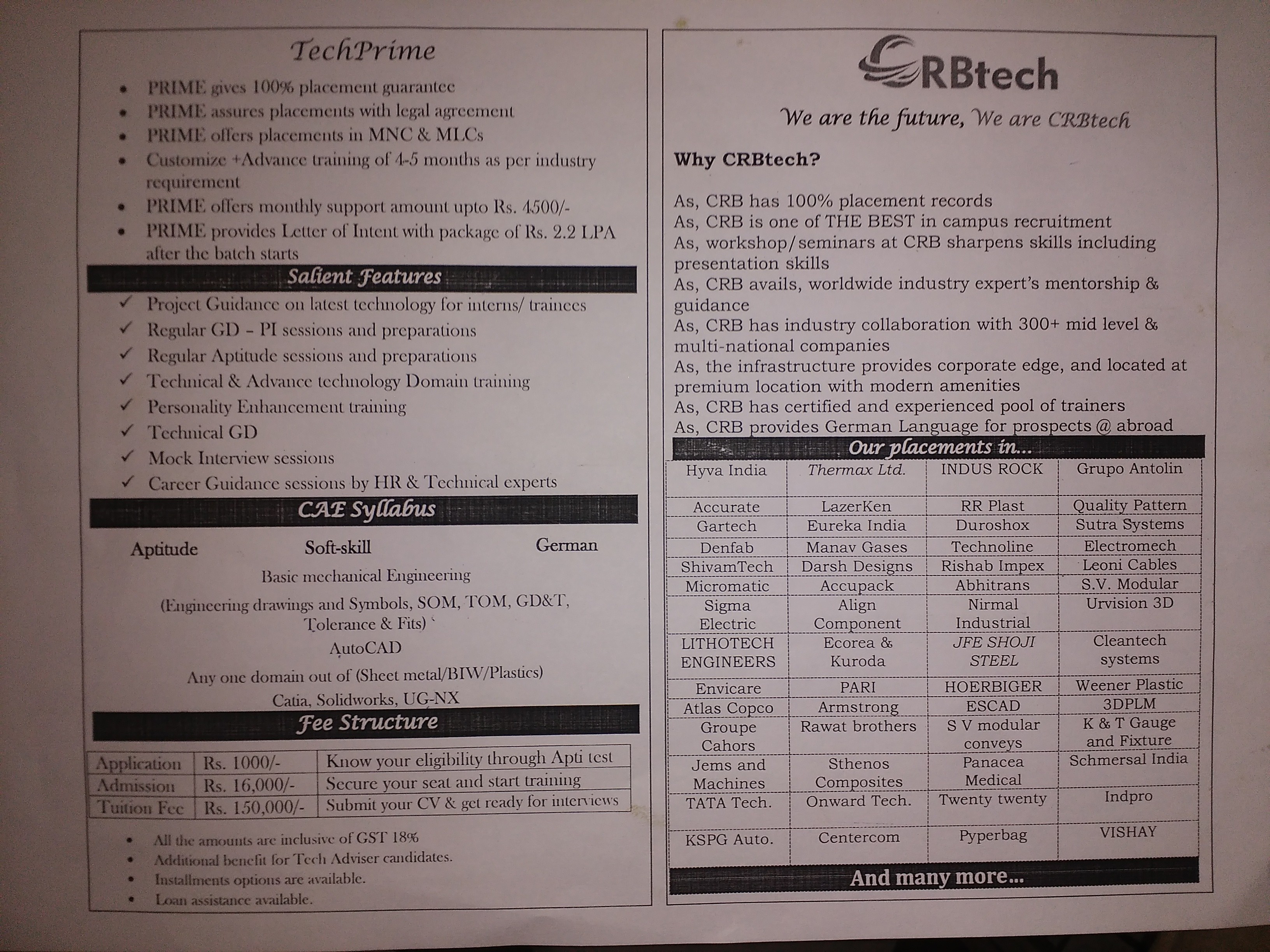 Posted in:
#Mechanical