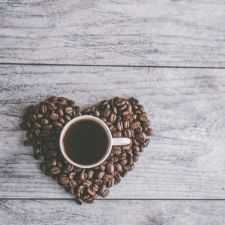 Coffee Room
Discuss anything here - everything that you wish to discuss with fellow engineers.
12832 Members
Join this group to post and comment.
(Crazy) Ladies and Gentlemen...
(crazy)Ladies and gentlemen, presenting one of the craziest engineer alive:

Name: Ankita Mathur

Engineering Trade: Computer Engineering

Occupation: I do what my mother calls a side business. I'm a student, I study (not):sshhh:

Hobbies and Interests: I mentioned reading, writing and surfing net in my profile. Other things include pulling everyone's leg and dishing out ridiculous stories and boring my friends

Aim in life: To be the most wackiest engineer possible.😁 I think I'll like to be a freelance programmer because all offices start in the morning and my day starts after sunset (If I can help it! Trust me college authorities are very touchy about punctuality)

I joined crazy engineers because: I felt like it.😉 Seriously, I liked the name and the concept. It suited my attitude perfectly, so I joined.


So that was about me.

Ladies and Gentlemen presenting, morecrazythanu.
😁
That's a nice introduction! Welcome to CE and I hope you will love this place. You *must* ( 😁 ) help us spread the word!
Oh, could you please throw some light on -
Aim in life: To be the most wackiest engineer possible.
Hi Ankita
Quite a marvelous introduction. A very warm welcome from my side. I too am a 2nd year student and many things that you mentioned apply to me.
I know you will enjoy this place. Its fun.
And my feelings say that your posts are going to be very interesting and i should look forward to them 😉
Welcome again and have a good time
Prateek
Replying to Big_K here about My Aim in Life thing:
If truth must be told then, I don't know. I'm a very intuitive person and all I can say is when the opportunity knocks on my door I would just know.
When I tell this "Aim" to some of my friends they all ask the same question I tell them "We'll see." So that's what I can tell you too

Clueless by still morecrazythanu
Welcome to CE Do visit often.😎😎😎
WELCOME to the world of crazy but deadly brains.....welcome
Ankita,
welcome to CE.Feel free to put yours valuable ideas here .
Good offices open 24/7 for programmers & engineers, but not for accountants and these routine jobs

As my company I can go anytime but the jobs must be done on time, whenever you come whenever you go, another thing that you've to be available 24/7 whenever your boss called you 😁

Come and work with us man 😀