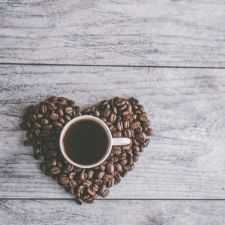 Coffee Room
Discuss anything here - everything that you wish to discuss with fellow engineers.
12758 Members
Join this group to post and comment.
Coolest Avatar Competition !
Hello All !

I am starting a competition - Coolest Avatar Competition 😁

Please confirm your entry by posting your reply in this thread & explain why your avatar is the coolest one!

😁😁


This is my entry!

crook
Woo Hoo !😁😁

Can the administrator participate?

If yes, please accept my entry.

My avatar is coolest because its the Dogbert! The mighty prince of common sense 😁!

-The Big K-
well my avatar indicates confusion!
confusion aint always bad
coz itz only confusion that can bring apart the good from the bad and
itz confusion out of illusion that enlightens us to clear our vision
and itz the confusion that motivates us out of standard formation!
coz itz confusion that can spark a long path to emanicipation< do you need examples from history?>
so if confusion needs anything then its only your attention!



And mind me if i were 'confusion' then i wouldnt ask you to sit and grab the rest of your hair when confused ! Rather i would ask you to sip in glass full of water untill the confusion gets as clear as the water you just drank!

Next confusion doesnt always need attention cause itz confusion that could at times cause attention to a diffusion ( of problems!(for rhyme sake 😉))
If there is anything that often picks us out of confusion then thats our intuition!

Confused ? huh! am not !
So now on why bother confusion ? take in all confusion with pride that time's forced another challenge for you and try your level best to conquer confusion but lemme also tell you that any common interruption of concentration is not confusion but its only a temporary disruption of vision and so you need no better motivation to get to the intention of the confusion because it's only illusion until you run into desperation to the ultimate state of rejection of the source of confusion! huh!


sorry guyz coudnt get anybetter!
😁😕😕:sshhh::sshhh:😕😕😁
Crook, forgot to ask - are you arranging for the prizes? 😕

People, flaunt your avatar !

-The Big K-
Hows mine ?? I think its a very sweet cat,messed up like me because of its insane habbits..And she is still ready for more.
Hey how can i be left out of this!

Hey crook..just missed the competition. I think I have the coolest avatar cause you know of the obvious fact that I am cool... always cool!!!! 😎
When are you planning to close the entries?Whats the award?😕