College Fest- Decoration ideas and Themes
All of us fondly remember those mesmerizing fun days of College fests. More so if we happened to be the organizing team of people. The whole exercise of course meant endless racking up of our brains to come up with interesting ideas and themes making sure the enjoyment quotient always remained high. So here's a short handy list of a few ideas and themes for college fest, to help sort those occasional 'fest blues' 😛 Feel free to add your own in the comments below if you know any, so that others can refer it too😀
Themes
- The themes comes in all sizes (techno-management fest, cultural fest or sports fest) and the one you go with, really depends on your priority, academic branch (Engineering/ Business management) and sometimes key sponsors too :d😁
Mythological themes- Mahabharata, Ramayana etc. Most of the actual events posters, event names, or the festival itself can then be centered around the values, culture and knowledge infused by these Indian epics.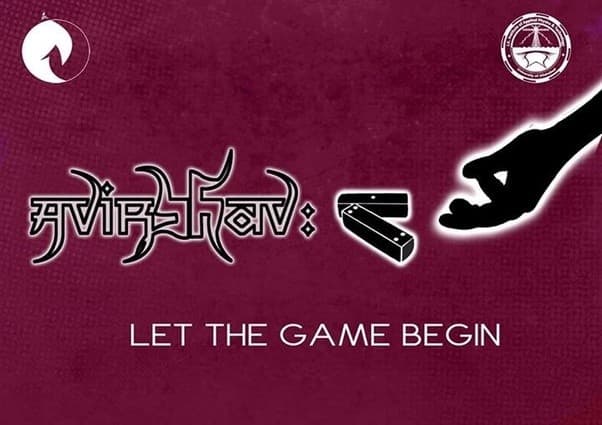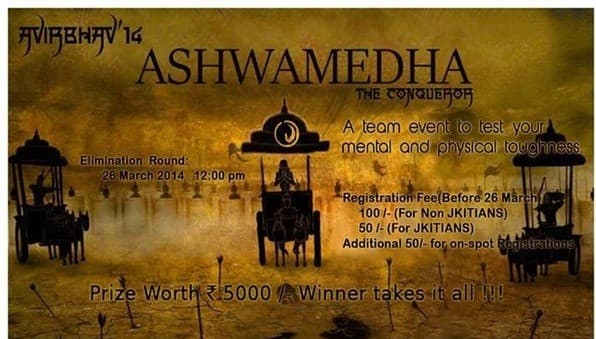 Avirbhav
,
annual cultural fest, Department of Electronics and Communication, University of Allahabad
​
Superheroes theme (naming different events based on superheroes comics and venue names as Gotham city )
Potter mania (naming fest venues into Hogwarts places, campus filled with harry potter world decorations etc)
Army ( new armor theme ), Green energy sources theme (unconventional energy sources equipments and engineering applications)
Space technology (ISRO achievements), Robotics
Social cause themes (Rape/AIDS/Child labor) you can ask other colleges to perform street plays or have a competition for the same.
Color based themes could be tried, for instance everything in blue for the entire festival.
Seasonal themes where the entire duration of the fest could be divided into some days of each season- for example Spring Days where the events induce an element of freshness or Rainy Days where delicacies like chai and pakora could be served concluded with a rain dance party😛
Rainbow colors or Climate change theme
😁
Some offbeat ones include- Bohemian Escapade, Back to the 90s, Into the Wild, Re-lived Childhood-a tribute to Calvin and Hobbes, Medieval Era (Fantasy), Faces, Street Halloween etc.
The decoration would depend on the theme you choose to go with. For example if you choose seasonal theme, the invites and poster could be painted as spring flowers in those colors. On the other hand for tech-fest you can go with the droid, drones or AI decoration themes, keeping the color scheme and decoration subtle. You can also have a mascot to increase the reach and appeal of the fest. Do make sure to make apt use of social media as Facebook, Twitter (hashtags) to ensure good promotions and acquire sponsorships.
You can add to the list if you happen to have some ideas of your own, in the space below😀

It's such a great ideas....I like it....

In our college, we always had the same theme for our techno-management fest and it was the name of our technomanagement fest, Utopia. Since our seniors had stuck with the same idea for three years we decided to continue it when we were in our final year (the year when you get to actually make the decision). Our idea consisted of decorating the college in bright colours. This was helped by the fact that out college management had decided to move from grey to pink colour during our tenure. We used matching colours like yellow, sky blue and light green just to add the idea of Utopia where everything is peachy. In the night it was a similar affair when we decided to bathe the college in bright colours using bigger lights and those inexpensive rice lights too.

I want some different theme for college cultural fun basis and enjoyable

Well, these are the great themes for a fest in college. I had done a 'NAVRASA' theme in my college time. In this theme, nine feelings of a human such as happiness, sadness, love to nature, fear, cry etc. were shown by dance, drama, and music. That's was a really amazing experience of college.
Only logged in users can reply.