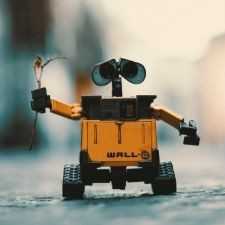 Robotics
Community of Robotics Enthusiasts: Discuss latest robots and questions with fellow robot lovers
626 Members
Join this group to post and comment.
Cognitive Cooking: How Robot Restaurants and Sci-Fi Kitchens are Changing the Way We Eat
What better place for this post than 'The Cafe'? The next level perhaps is to have robots to eat the food.
Quote:
Normally, when I cook, I'm on my own in the kitchen. Today, I have a sous-chef, and it's a supercomputer. The recipe for my lunch has been supplied by Watson – yes, that Watson, the IBM-made, Jeopardy-winning computing system. Watson has swapped its quiz show contestant's get-up for chefs' whites, and has been getting down and dirty in the kitchen.
Endquote
https://www.worldindustrialreporter....fi-kitchens-changing-way-eat/?adsrc_=promofun