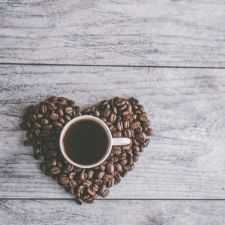 Coffee Room
Discuss anything here - everything that you wish to discuss with fellow engineers.
12834 Members
Join this group to post and comment.
Claim your CrazyEngineers Network Email ID!
CEans,
The CE Network Email ID feedback thread received a very good response. CE is now releasing CrazyEngineers Network Email IDs free for all CEans !
Q. What exactly is CE Network Email ID?
Answer
: Its your own personalized email id that ends in
@crazyengineers.net
. CE Network Email IDs are Google Apps powered and you enjoy the power of Google Mail , Gtalk (and more as we expand) using your own, personalized ID!
Q. Is it free? Really?
Answer
: Yes. Period.
Q. How do I claim my ID?
Answer
: Read the following instructions (after this FAQ). We are pretty serious about CE Network Email Ids. Instead of treating CE Network ID as yet-another-free ID, we would appreciate if you use it as your secondary/primary business email ID.
Q. What about my privacy?
Answer
: Protected. Period.
Q. Where can I use CE Network ID?
Answer
: Anywhere. Moreover, for participation in projects hosting we'll only allow CE Network IDs. You can set email forwarder to have any mail received in your CE Network ID to your regular email ID. You may even use it as your 'From:' email ID.
Procedure to apply for CE Network ID:
Simply Email the following details CE Network Administrator [
admin (at) crazyengineers (dot) net
] -
1. Your Firstname:
2. Your Lastname:
3. CE Forum ID:
4. Desired Network ID Username:
Recommended formats - firstname@crazyengineers.net, firstname.lastname@crazyengineers.net, EasyToRememberNickname@crazyengineers.net etc.
We'll create your CE Network ID and mail your the instructions & password.
If you have any questions, use the following thread to ask questions. Do
NOT
post above details in the following thread.
->
https://www.crazyengineers.com/forum...3-ce-network-id-questions-answers-thread.html
Update:

Gives us about a day to create your ID 😀 [ These Ids are hand-made 😁 specially for you!]
Bumping the thread up. You may still claim your network mail IDs! But please be quick!
*Bumping this thread for those who are looking for CE Network IDs*