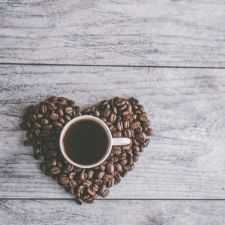 Coffee Room
Discuss anything here - everything that you wish to discuss with fellow engineers.
12914 Members
Join this group to post and comment.
Civil engineering branch is the best (or not)?
I am taking civil in btech first year 
@Pavan‍ - let me tell you, Electrical Engineering is the best branch in the world! ? . I'm a proud electrical engineer!
Jokes apart, how do we determine which is the best engineering branch out there? Each is different and the world needs each type of engineer. Civil engineering is awesome and no one has any doubt about it. If you love buildings, constructions - you'll be a successful Civil engineer. 
PS: I'm an electrical engineer who works as a computer engineer. Just concentrate on the art and science of engineering and enjoy your studies. That's the only thing that matters, in my opinion. 
This is a strange question. @Pavan‍ what you are asking for is a very broad question. Would you like to highlight why you chose Civil Engineering branch? What attracted you towards it? Was it the course, the curriculum or the job prospects/career opportunities or something else?
I am confused about taking which Branch in btech
Any core engineering like civil, electrical, mechanical are evergreen, Here the growth will be gradual and steady but where as like IT it is all a boom.  
For safe and comfortable life core engineering was more advised.
Most other branch engineers will be quite uncivil and defend their turf except perhaps us ChemEs, who are considered sort of outcasts. Our area requires all branches of engineering except aerospace perhaps. 
Civil engineering is needed not just for houses. Dams, canals, reservoirs, earthquake proof structures, special structures for aerospace and defence, chemical plants and much more. New materials like fibre reinforced for load bearing, new processes for 3D printing of houses complete with furniture are all making Civil Engineering an exciting field to be in.
Hi ‍Pavan! I can understand your dilemma. See, no branch is best. All are equally important. I would suggest you take civil only if you are getting a good college(IITs, NITs ) only. There are no(or negligible) placements for civil in a majority of colleges. And if you are hell-bent on taking civil even in a normal college, start preparing for GATE and other government exams right from the second year. Remember that in the end, however good or interested you may be in your branch, placements do matter a lot if you do not wish to take up higher studies. But a majority of us realize this only in the final year so consider my advice seriously.