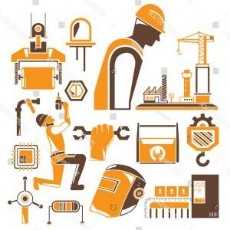 Civil + Structural Engineers
Community of Civil and Structural Engineers to discuss all concepts, topics, questions and doubts.
443 Members
Join this group to post and comment.
Civil Engineer from Mumbai
Hello everyone,
I am Sandeep Rao Iddya, working as a Design Engineer Trainee in IOT Design & Engineering, Mumbai. It is a subsidiary of IOCL, formed with a JV with Oiltanking Germany.
I am a Civil CEngineer😁
I have done my BE in Civil Engineering from NMAMIT, Nitte(2006) and M.Tech in Environmental Engg from NITK, Surathkal(2008)

My current job profile is Basic & Detailed Engg in Civil Engg. in Oil & Gas consultancy. I have also designed ETP's for residential buildings and a hospital.

Its nice to see so many professionals over here sharing their knowledge...

Regards
Sandeep
Hey Sandeep 😀

Welcome to CE. Looks to be your first visit after joining us in 2006 😉 . It's good to see number of CEans from Mumbai growing!

We hope you will enjoy CE and help us spread the word. We look forward to having you as our active member.
Sandeep!!! welcome to CE.
welcome mate,have a nice time!!!
Wow.. first post since 2006? Welcome!

*looks at biggie*... *gulps*.... *does the walk of shame*