Home

>

Apps

>

Groups

>
China's Tianhe-2 Retains Its Position As The World's Fastest Supercomputer
Question asked by Sharvari Panchbhai in #Coffee Room on Jun 24, 2014
According to
Top500
, Tianhe-2 or TH-2 has retained its world's No.1 position as a fastest supercomputer for the third consecutive time. It was developed by China's National University of Defense Technology (NUDT) in collaboration with Inspur,the Chinese IT firm, and is located in Sun Yat-sen University, Guangzhou. The development team had about 1,300 scientists and engineers. Let's have a look at the stunning features of Tianhe-2.
With a memory of 1,375 TiB (total CPU plus coprocessor memory), Tianhe-2 has a phenomenal speed of 33.86 petaflops. By 2018,TH-2 is projected to reach 100 petaflops per second. The supercomputer uses 32,000 Intel Ivy Bridge Xeon processors along with three Xeon Phi coprocessor chips.It has a storage capacity of 12.4 PB (petabyte) and works on Kylin Linux operating system.The Kylin Linux is developed by academics at NUDT.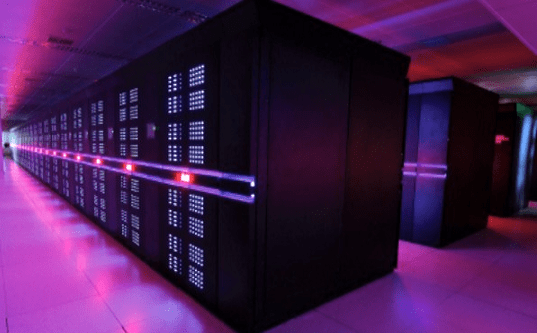 ​
During the opening session of the
ISC'14
(International Supercomputing Conference), the 43rd Top500 List was released on Monday June 23. At the same time, the full list of Top500 was released on Top500.org site. ISC is an IEEE - recognised conference and exhibition which is being held at Leipzig, Germany for 5 days starting from June 22 to 26.
The list of the top 10 supercomputers of Top500 list is mostly unaltered when compared to the previous list .The only new entry was 3.14 petaflop/s Cray XC30 at 10th position. The United States tops the chart by having 233 systems in Top500 list. According to the list, China has 76 systems, UK has 30 systems, France 27 systems, Germany 23 systems and Japan 30 systems. When it comes to processors, Intel has the largest share of 85.4 percent to the Top500 Systems.
India's Supercomputer, iDataPlex DX360M4, has secured 52nd position. It was developed by IBM and is located at Indian Institute of Tropical Meteorology (IIT M), Pune.
The Top500 list was compiled by organisers in Germany and the United States. The performance of the Supercomputers was measured with Linpack Benchmark. According to Top500 organisers, only one benchmark cannot measure the system's performance. But, Linpack performance provides a good correction over peak performance (maximum theoretical performance which is achieved by a computer and is calculated as the number of operations per cycle).
Source:
Top500
Posted in:
#Coffee Room