Home

>

Apps

>

Groups

>
China buys cans of fresh air from Canada
Question asked by Tomson Thomas in #Coffee Room on Dec 17, 2015
Imagine having to pay for air!!! The situation in Beijing has become so severe, and the quality of air there so bad, people are actually buying their breaths from a Canadian venture..
We might laugh now, but given the recent developments in Delhi, Vitality Air, the company that provides the bottled air, might add India to its shipping list in the not-so-distant future..
Posted in:
#Coffee Room
When I first read the news, I was crestfallen. What has become of the world? It's a new low we've reached.
In my opinion, this is plain disgusting. To sell air as if it was a privilege or luxury, not a basic right. A startup company thinking how to make profit off people's situation instead of actively seeking to lower pollution levels <- definitely not the world you want to live in.
Telegraph reported that the company shared, "Our first shipment of 500 bottles of fresh air were sold in four days." Are we really putting our heads together for creating sustainable solutions?
How can they not see that the public will in due time see that producing mass quantities of these plastic & aluminum bottles will create more pollution, which means lesser fresh air, more diseases.
Has anyone seen the picture of this lady that is being circulated on social media along with the fresh-air-cans news?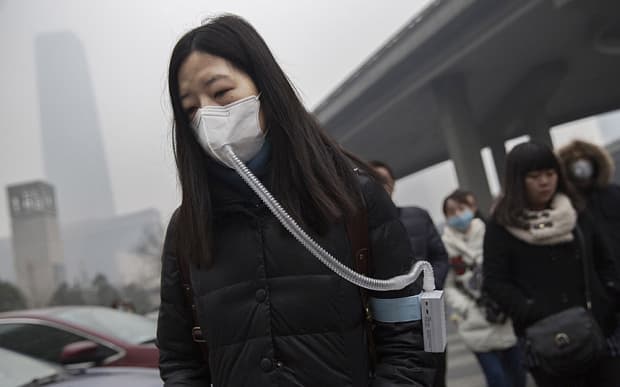 It's such a sad picture. In this she is wearing a mask connected to the filter. And the smog in the background is clearly visible.
Turns out there's an app to let you know about the air quality in your city... It's called safar air...