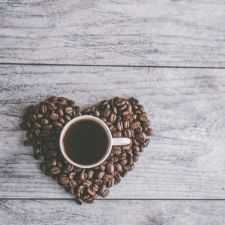 Coffee Room
Discuss anything here - everything that you wish to discuss with fellow engineers.
12913 Members
Join this group to post and comment.
Check Your Name: Engineers With Activated CE-IO Accounts
A lot of our fellow CEans have been writing us to know whether their accounts have been activated. We've decided to publish a list of names of our fellow engineers who got their account activated at CE-IO. We'll do this for our first 1000 members. Please be aware that we are rolling out access in limited numbers on daily basis.
Those who have not requested access to CE-IO yet may do so by visiting: Welcome - CrazyEngineers and filling up a simple form.
Keep check on your inbox for account activation emails.
New list will be put up soon.
Following CEans were granted access to
Welcome - CrazyEngineers
on August 22, 2016:
Karan Khatri
Gracio Joyal Lobo
sapna joshi
Abhishek Deshpande
anup reche
Ashok Patil
Abhimitra Vemula
Kiran Kumar Mohanty
SIDDHANT SHARMA
Shivi goyal
Shahabuddin Syed
brian nyagwanga
ishan padaliya
Mayuresh Hedaoo
Sundar Singh
Pratibha Charoskar
SHEILA MARISSE BARRO
shubham rathore
Venkata Lakshman
Archisman Shekhar
Kartik Halnor
Nikita Gupta
avinash rewagad
Murali krishna Gangineni
Valluru Nagendra
tsering thongdok
Uthpala Pulipati
vinitha v u
Sumukh Madgaonkar
Shivangi Rawat
Dipen Pandya

Manish Goel
Manoj Waghmare
PRATIBHA SHINDE
Parag Ghubade
Rajni Jain
vaibhav Morye
Shrutee Bepari
Bhanu SINGH
Shekar Alle
Tushat Shedge
himanshu Tripathi
raju kumar
Ashish Nanda
PRAVEEN CHAND
Carmel Raj
Thabiso Somya
Narayan Adi
Umesh Singh Rampuri
Nikhil Navare
Saiprasad Suryanarayanan
dinesh kumar sharma
Mangesh Mahajan
Akshay Nagpal
poonam bahirat
Gaurvi Goyal
Basavaraj Kannur
Gaurav Kendre
Shripad Kulkarni
avinash kumar
Md shakir Hussain
Harit Vithalani
Nirmal Rajendran
Surender mann
aml chirayath
List of engineers who got access today [23 August, 2016]:
SAI BAWISKAR
Arjun Sasikumar
Ashish Bhaskar
RAJIB BHOWAL
Afzal Khan
Divya K S
Merin Francis
AVINASH PRAJAPATI
Ashlesha Powar
sunil kumar
lakshmi priya
Deepak Sisodia
Jayant Deshpande
Aishwarya Ganesh
Nibir Chakma
Nikhil Patel
ADIL SHAIKH
Varma Rk
Shubham Bhagwat
Shubham Verma
raushan kumar
Akshay Shelke
Bablu Chauhan
saiteja gundapu
Hinakhshi garg
omkar jatte
Lucky Rathore
Poojyatha Kanagooduru
Meenal Joshi
shubham agarwal
nagadeep nemuri
Kripesh Das
Aayush Kasture
Prakhar Srivastava
shital jajunda
Iqbal Thaker
Sagar Lakhani
Rahul kumar
saurav arora
Aniket Lad
yogesh khalkar
Thomas Horan
Anurag Paliwal
Mohini Pawar
Ankit Pandey
sri krishna
Akshay Kadam
Ajay Pratap Rana
Mayur Bhutada
ashwani ayyappan
mehreen khan
Praveen Kadagoudar
Vaishali Shete
GIRIKANTH ORUGANTI
Salman Nizarudin
Zeeshan Sarwar
Vivek Waghe
CHARAN KUMAR CHAVATA
Dhananjay Muthe
Robin Kumar
vasavi nukala
ALOK KUMAR
Tarun Solanki
Few more: August 23, 2016
Phani varma Kk
Aniket Bhaskarwar
Yogesh Kumawat
Dipankar Ganguly
Vittal Sindhoor
Shreenath Alok
Harshil Parikh
chandan Kumar
Aayush Khator
Vishal Borana
Ritesh Jain
Jean-Pierre Dib
Hongda Tee
asline james
Ravindra bhandari
Elijah Aquino
Bharat Tipre
Abhishek Saraswat
Rajarajan elango
Sourabh Jain
Sahithi Pallavi
Shraddha Salve
Shahbaaz Ahmed
Swathilal N M
pranit jibhakate
Bhagwandas Yadav
omkar palkar
Kalaiyarasan Rajendran
RANJEET SINGH RATHORE
jasmin pt
Rahul Hajare
Jitendra Parate
jasim Chouhan
CEans who got access today: 24 August 2016:
gaurav khare
Jaswinder Singh
Basanth kumar Marri
suraj badda
SUNIL C THOMAS
kashish mathreja
Anwin Mathai
Yashodhan Kulkarni
Sharfu Deen
Kalyan Kumar
Vimarsh Srivastava
Harsha Kumari
Yogesh Chauhan
dilip mavin
Devesh Verma
Momen Yousri
joshi eda
ZAMRAN HUSSAIN
Divakar Sattaru
PRINCE KUMAR
Anand Kumar
YASH BARDHAN SINGH
Shaheen Mongam
Maheshwor Shrestha
Soundarya Mohitha
Mohit Kamra
Sai Krishna Manepalli
Vaibhav Gaur
Terry Moreau
Amit Kabra
Shanthi M B
Kuldeep Kumar
megha Parasar
Kunal Deshpande
RAJ NAYAK
Aishwarya Dhawad
vilas joshi
Vijai Kumar
SHIVANI PARHAD
Ayush Sanan
raja jha
Sachith H M
PRANAV KHEDEKAR
Swapnil Bhagat
Abhinay Kumar
Nishant Lohakare
Ashish Kothare
Deepak Jain
sreelekha edam
amar bahadur
rishabh ghosh
Neeraj Saket
arunkumar
Arun Kumar
Shivalinga salakki
AKSHAY KUMAR
DANISH ANSARI
Tilak Marupilla
Jason Jose
AMIT singh
SIDHARTH R PILLAI
Taha Mohd
Nikesh Kumar B K
Simran Jeet
Soumya Roy
Sachin Jain
Anupama Kalshetti
Shakthi Ananthi
Rahul Sk
Subodh Pathak
akhileshmadhavan
Akhilesh Madhavan
Dev Ganatra
Snv Rajesh
nitin sabale
Anees ur Rehaman H A
sunny kumar
Prakhar Sharma
Gurjeet Singh
Shree Manthalkar
Mahim Srivastava
kishore grandhi
shanthi mathi
Jason Estibeiro
More account activations today:
Debjyoti Sarkar
Rakesh Chella
Asfak Patel
Harshvardhan Rai
Dheeraj Kv
Sanjay Kimbahune
Leonce Chuwa
Yogendra Bhaskar
SAI MOUNIKA ADAVIKOLANU
YOGESH HANWATE
Vignesh Kr
Vanam Chandrahas
Rajib Gupta
mayur walunj
Praveen Kumar Purushothaman
Kiran Bashetty
Shreeram Saini
ABDUL NAFIH. P
jadeja sandipsinh
Neeraj Sharma
Punith Puni
Satheesh S.S
Tejashree Tantak
Aayush Shah
shivam kr
Madan Mohan Venkatesan
VAIBHAV SINGHANIA
Sherkhane Krishnakanth
Ashwin Joshi
syed akram ali
emmanuel guduru
Pratik Rawal
ELDHOSE K SHIBU
Paramaguru Sakthivel
jaswanthamilineni
Jaswanth Amilineni
Pallavi Gupta
Sagar Khengat
MOHD SALMAN ANSARI
Ravi Chilwant
lokkesh rg
Gavril Grebenisan
Rajesh Gudimalla
Megh Amin
Jinal Mistry
Neetesh Pratap Singh
shahulhameed
SHAHUL HAMEED
Kundan Kumar
swaroopa pandranki
DIPTI RAWAL
Sumit Shekhar
shrikant chitalkar
Shishirkumar Aihal
S.m. SaiKiranReddy
DINESH TAMILVANAN
Tanmay Bhargava
priyanka patil
Saurabh Mishra
Abdul Kudus
Here are more -
Bipin Tamkhane
Nagma Kaunapur
Haider Rizvi
Seejo U T
Kalpana Kukreja
CYRIL P JOY
soumya sri
Prajval Mehta
Gayathri Kanta
SATHU MANIDEEP
HARDIK MHATRE
Pratiksha Chaudhari
saurabh prashar
Rahul Yadkikar
sushank kolluri
jayatheerthasavanur
Jayatheertha Savanur
Rahul Anand
Programmer Shaikh
Ankesh Paramanik
Nikhil Dubey
Habel Philip
SURESH V S
MD Danish
Punith Kumar H L
Peter Kenehan
Rijas Abdu
Ishan Patel
Sumit Jha
Nuthan Murarysetty
KESHAVA PRASAD HALEMANE
Smriti Jha
aremarathi revathi
Vineet Pandey
Debraj Debnath
Guruprasad gowda
Anshdeep Singh
Shreyas Sule
Karthik Devalapally
Chennareddy Vangala
Aditya Khandelwal
Ashit Rajput
VARUN BHARADWAJ
Ali Akbar M Aziz
Akshay kumar Mugli
sidharth pattathari
Locking this thread. We'll continue to activate accounts on daily basis. Please keep check on your inbox for updates.