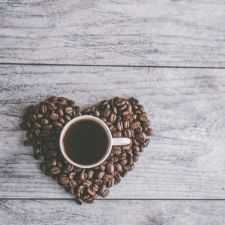 Coffee Room
Discuss anything here - everything that you wish to discuss with fellow engineers.
12774 Members
Join this group to post and comment.
CDC becomes one of the few truly independent middleware providers of intelligent buil
CDC becomes one of the few truly independent middleware providers of intelligent building technology in the world

One real alternative remains for customers aiming to avoid proprietary approach to IB software deployment - CDC

London, 29th October 2008: CDC, the Intelligent Buildings people, is one of the few intelligent building middleware companies to remain independent, following the recent acquisition of competitor Gridlogix by Johnson Controls. Other companies also following this model include Honeywell, who acquired Tridium in 2005, while Schneider Electric has also been acquisitive, meaning that clients will struggle to find an independent and impartial solution that matches their requirements, rather than one that follows proprietary stacks.

Intelligent building systems based on proprietary technology mean that buyers are often compelled to use other products marketed by the same company, and rather than having a system to control building management systems created from the most appropriate components, must have the different elements dictated by the parent company.

A major strength of CDC is its independence, being controlled and owned by its employees and thus being not open to influence by any single equipment manufacturer. CDC believes in a truly independent approach to building management and security systems, enabling it to provide genuine business benefits for its clients by providing open integration solutions to glue together the many and varied real time systems found in buildings.

Mike Williams, CEO and Founder of CDC comments: "One reason for using proprietary systems is the supposed interoperability of products and systems, however, this can result in tying the client to one manufacturer, leading to decreased competition and efficiency. Opting for CDC means that customers are guaranteed a solution that is interoperable with system components from most leading suppliers, so they are assured that not only will the system meet their exact needs today, but it is also future proof as updates and replacements can be installed to best suit their needs of tomorrow."

CDC designs and markets Integra™, a configurable out-of-the-box software interface between building systems and the IP infrastructure. The Integra™ interface uses IP as the common translator between the many different disparate building systems, acting as the aggregator of information in a common normalized open format. As a result, Integra™ facilitates easy management and monitoring of single or multiple building services, in real-time via a single, easy to use enterprise management application. It provides comprehensive audit trails and also supports the management of maintenance contractor performance.