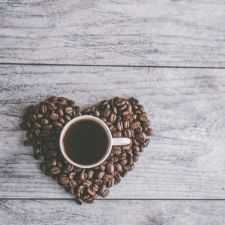 Coffee Room
Discuss anything here - everything that you wish to discuss with fellow engineers.
12933 Members
Join this group to post and comment.
CAT 2009 Disaster: Isn't it management failure?
CAT 2009, so far, has been a disaster. With hardware failures, closed centers and students having to restart computers; students haven't had a good experience so far.
Read more news here:
https://www.crazyengineers.com/forum...-blames-virus-cat-2009-disaster-new-post.html
Do you think its a IIM management failure that they couldn't manage the move from paper based test to a computer based test?
Or is the blame solely on Prometric - the firm that's been given the task of conducting CAT online?
PS: Note that Promtetric has been conducting GRE/GMAT successfully for many years.
I check in NEWS compare to last two days, today condition was a bit better..... Still Students were very nervous (additionally nervous becuase of this chaos).

Prometric are the one who are conducting GRE / GMAT / Linux / HP certifications. However, we shouldn't forget that strength of people taking these exams are no where in comparision to strength of people taking CAT. May be they haven't experienced so much load on their servers (I knew that they are giving computer Virus as the reason of this faliure, though I am not sure is it really virus?).

About IIM's I am not sure why IIM's should help responsible for this, They should be held responsible if they will not help for the students who couldn't give their CAT in the last two days.

-CB
Ultimately, its the responsibility of the IIMs to conduct the CAT smoothly. Otherwise, they should use GMAT scores directly. CAT is designed by IIMs and the decision to outsource CAT to Prometric was taken by IIMs. They were very much aware of what could go wrong in conducting CAT online for over 200k students in a short span of 10 days.

I believe its IIM management failure.
i knew it to happen...as server & network challenges will come & has created this..they should have done Pilot test runs before announcing exam to each centres to check server config & other related IT infrastructure & handle properly volume of incoming traffic...