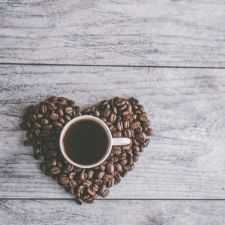 Coffee Room
Discuss anything here - everything that you wish to discuss with fellow engineers.
12921 Members
Join this group to post and comment.
Case Study - II , What's your course of Action?
Posted By 'Sam' - Starting a New Thread for this Case Study
You are driving a Merc and on a red light - some crazy kid tries to overtake you and rams into your car.

In a short and simple way - Describe your next course of action. Please keep it precise so i can give you a feedback.
I would check the dmage done both to him and me.If he is fine and is apologetic I'd accept his apologies and ask for compensation.If he is hurt i'd take him to the hospital. And if he isn't apologetic I'd give him a peice of my mind and demant an apology as well as compensation
Interesting!

Obviously, the first thing I'd do is to check if the boy is injured. As I'm in the mercedes, I'll assume that I'm all okay. Next, I'll call 911. Then of course the boy's family should be informed about the accident.

If there are no injuries, I'll call the cops and explain the whole situation to them. They'll take care of the boy.

If it was my mistake that the accident happened, I'll apologize and pray that the cops don't come in the scene 😉

rick
this was a simple case study. i'm looking forward to some interesting case studies 😀
any takers fot this Case Study? I hope we can have better replies 😀
if the boy is not injured , I'll spank his a$$
j/k !
I would first make sure that the boy is not injured. I will also check if my merc has any damages ( hopefully not ). I will the call the police and hand over the case to them
crook
1.check if the boy is hurt
2.call the cops and register a complaint
3.demmand compensation

looking forward for more case studies in future
That's neat!

Abhi - Check out our General Discussions ( & Debate ) section for more case studies.

-The Big K-
Good one

Well the foremost thing would be to confirm the well being of both the parties.
Next thing I would do is call their parents and contemplate whose mistake it is. If its mine (though it doesn't seems from the case study), I would apologise and would pay off for the damage.
In case of the kids' mistake, money might not matter for a second but I would make sure that they get a lesson so that they do not repeat it in future. I being in Merc was pretty safe but it could be some other unsafe vehichel at their target in future as well. So I would try and make it sure the episode doesn't gets repeated (I being mind going a little strict for this as well 😀 )