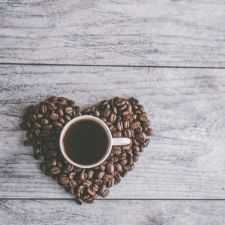 Coffee Room
Discuss anything here - everything that you wish to discuss with fellow engineers.
12758 Members
Join this group to post and comment.
Career Shift from IT to HR, Finance, Sales or Marketing
A lot of people are asking about shifting careers. Most being from IT, I thought about discussing how one can go about shifting his or her career from IT field to the majorly different fields of HR (Human Resources), Finance, Sales or Marketing.
(In another post, we shall discuss how to go about
career shift from IT to Teaching
as well.)
The common questions (FAQ) that we will address in this discussion are the following:
Is it good to jump from IT to another field or domain?
Which specific area in the new field should I choose?
Will there be 'career growth' in the new field?
Is it possible to jump to a new field without wasting my current work experience?
Will I be treated as a fresher in the new field?
Let's go into all of them one by one.
First and foremost thing, whether it is a good 'career choice' for you, no one can tell you other than yourself. You need to be sure about your own interests. But I can see that not many people are 'that' sure and therefore want to experiment. I don't think there's any harm in that, as long as you are taking care of your responsibilities. If a family is dependent on you, it's important to make sure that they are well supported before you make your career choices.
That said, if you are currently employed and want a shift of career domain, the best thing to do is
trying it for a while part-time
. Since it is a completely new, uncharted territory for you, it's important to proceed with caution.
Logical thing to do is - start studying about the new field (HR, Marketing, Sales or Finance) part-time. Try to do practical stuff in that field without hampering your progress in the field you are currently in. Believe me, it's possible to handle two kinds of work in the same day. So, invest all your leisure time in doing your home work. Research well. Go and meet people in the new domain of your choice. Ask them all sorts of questions. Clear your doubts about the nature of job, what they do, how they do it, what freshers in their company do etc.
Coming to the specific area - Now this is a tricky part. Even if you are changing your domain from Java to Dot Net inside the IT field, there's hundreds of different things you can learn and choose to specialize in. The solution here is to read a lot. Internet is a vast resource. There are forums, discussion boards and there are hundreds of people out there who face the same dilemma as you do. So, read their opinions. Find authentic books that give real information and then come to an informed decision. Remember that, if it's easy, it's not worth it. Go for the tough.
There's no such thing as no career growth if you really look at it. Many people say that in certain fields, once you hit the ceiling there's nowhere to go from there. But could that really be true? There's always newer projects to take and bigger avenues to meet. It's all about where you channelise your energy.
Next question is - 'not wasting your current work experience for career shift'. This is something you need to let go of. Think from the point of view of an employer. Why will they not treat you as a fresher. It's useless to even wish that you be treated as a senior when you have not been a junior for even a day. Career shift almost always means starting from square one. If you are shifting to something you love more, it's always worth it.
That's all for now. In coming posts, let's discuss about what actual steps one can take to make the career shift as smooth as possible. Would love to invite your own opinions and suggestions. If you feel like asking questions, please go ahead and ask.