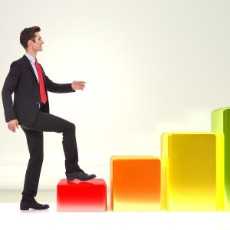 Career Help for All
If you've a question or doubts related to career, ask them here. If you can help others make right career decisions, join in!
262 Members
Join this group to post and comment.
Career Counselling Vs. Career Designing
With permission from the author, I'm reproducing a post on ongoing discussion among the folks behind i-become. The people mentioned are the ones associated with i-become and 'Pankhudi foundation'. Must read for everyone -
Hello Everyone,
When Shahzad shared the initiative or Mr. Srinivas a week ago, I couldn't stop my self and started perusing some of his articles from Illumine website.... the first which had significant impact on my thinking was his 2003 article on "career design". 
I fely my thinking about career guidance is very much simillar to his views. Since last few years, I was guiding many students from IITs, IIMs and from other Indian institutions of learning in their career mission. I have been doing this just for my mental satisfaction, not for any other materialistic goals. Most of the young scholars used to tell me that I am involved in career counseling, but after reading Srinivas's article, I feel I was more trying to design their career.
Students mostly come to me to assist them in their applications for Harvard or for other Ivy League schools as most of them want to do MBA only from these schools. They used to treat me like a career counselor who could help them achieve their desired schools for further study, but I never take students who just believe in imitation. 
I used to judge when I ask them why they want to do MBA. Furthermore, when I read their essays, they can't even answer the question like "Why MBA" which most of the schools have in the applications. I felt the reason behind this was imitation of the career choices of their friends, relatives, or colleagues. I found that people who have achieved their desired destination were those ones who really were honest with themselves and showed their integrity and passion while working for their dreams. 
As Srinivas sir mentioned a student has to learn to think for himself or herself ( Srinivas, 2003), those were the students who really have thoughts about themselves and had a vision or their life. 
He further mentioned that young people have to develop their choices and paths in such a manner that they can full satisfy in the life. However, for that they should know which thing can satisfy their life.
In most of the cases, when I ask question to a second year IIT graduate " Where you want to see yourself after 10 years"… His answer in general is" still not decided".. After third year.. " I am in quandary"… in Forth year either he will say " I still don't know, please help me " or he will imitate what others are doing. 
They realize that they have done mistake only after spending some years in jobs or in universities that they could have done better and they haven't explored other fields. And most of these people who come to me for assistance.
As Swati mentioned in response to Shahzad's post that most of students never try to explore other fields and live in illusion that there are only few field where they could achieve success. So we all know the
problems and solution like exploring other field… but then why people don't explore?
One is of course environmental or context as a factor… but I feel individual characteristics are the most responsible for his or her career. We have examples in our society who have explored their desired destinations and achieved them. 
I would like to give example of one recent case of an IIT Bombay graduate whom I have been guiding since his second year of graduation. My task was to assist him in this exploring process, but not in decision making. 
He did extra ordinary well in his engineering. Having a very good GRE and two internships in top schools in US and Europe, I felt he might be thinking to pursue his career in engineering, but after third year he also couldn't save him from imitation and felt finance industry is the one which is the best and safe option. 
As I mentioned, my task was only to help him in thinking process. I suggested him to read books of derivatives to
bonds. After attending PPTs of banks and doing extensive research, he could crack job in one of the best paying job of IIT B in investment banking. 
I thought now everything is fine, but he told me that finance is not his cup of tea rather he wanted to be in administrative position where he could interact with Indian people more effectively and so at the end he decided to be an I.A.S. officer. 
I bolstered his dream albeit his parents and parents were not so supportive, because I felt that now he is reaching that satisfaction level at this point of his life. 
He might leave I.A.S. job in between, who knows. But he is doing what he feels he should do. A mail immediately after his decision was (quoted here after his permission).
Dear Bhaiya (brother),
There was some disturbance. After that I didn't get any ring here and now even dial tone is absent. It happens when it rains. I am getting an insinuation that you feel I was digressed from my studies.
 I can't express how much I appreciate your concerns about my preparation that you called me 3 in the night after a movie. There is only motivation I can get from you, digression doesn't come in the picture!! 
That day I mugged up many important rivers and some capitals, and today I was motivated to revise medieval history. And please keep calling whenever you think is the time to give me a dose!! I will give you my number, and I want you to take out time from your busy schedule to keep me enthused. I am writing an essay on SEZ policy. Will post it soon.
One can judge how dedicated he is now for his mission. He has cleared UPSC at his very first attempt, but could get Indian Foreign Service. He is preparing again with same energy for the second attempt.
I have given example of this case because what I found that besides blaming environment, we should also blame ourselves.
 I realized this from my experience that there are three kinds of people among current young generation: one who are self motivated ( who themselves explore their dreams and paths to achieve those dreams, for example Nandan nilkhani, Arvind Kejariwal or Manmohan Singh. These people might have mentors in their early career, but not in my knowledge. They have all 3 Ds ( dedication, devotion, and determination) and 3 Ps ( Patience, persistence and passion) in proper proportion. Our country had people like them during independence movement as well , for example Gandhi, Azad, Bhagat singh or Bose.
Second, who are not self motivated and but wants to be motivated and would like to explore the field. These people with the help of mentors (who can design their career), achieve their dreams. They lack proper proportion of one or two dimensions of 3Ps and 3Ds. 
Third, who neither wants to be motivated nor are motivated. They lack more than two dimensions among 3Ds and 3Ps. These third category people can be found in every society including Western world. No environment and mentors can help them. 
I eschew those guys because they can help them better in order to change their attitude. Unfortunately, we have many of second and third category people across all generation.
I feel among current generation in India we have more second category people but they don't find mentors who can help them explore the fields, rather they end with career counselors who are according to Srinivas sir are those who help them in getting right universities or in clearing exams like CAT/GRE/JEE. 
I feel that we can only sort out this problem if students who could design their career spend some time in guiding the future generation so that they can also achieve their goals. Like in Jasmin case, Prasad took initiative and showed him one way to find mentor. 
I would also be more than happy to assist any young of this group from any other source who has some genuine dreams and don't know how to achieve them, only if they are confident enough that they belong to first or second category of people and feel that they have proper proportion of 3Ds and 3Ps. At the end, I just want to request all of you that we should search many mentors like Srinivas sir who believe in career designing than career counselor and who can change life of even one person. 
If you find one, please share this so that we can apprise future generation about them. We need many of them for our 400 million young populations so that they don't digress and achieve their final destination. 
If we don't find one mentor, why not we ourselves can try to be mentor for at least one individual to give them proper guidance in our respective field. ... An IT professional of course can guide better to an individual about his job prospect in that field than a person like me who is more a management professional? Why not I, you and we can start this initiative and help others in their odyssey towards success?
Although a long mail but it is just my 2 cents in this thought process.
Sudeep
An alumni of IIT, IIM and LSE.
Fantastic!!!

This is true in my case as well 😔

But what happens is to me to say without any hesitation , I am scared to take a risk now 😕

Many people are like that!!

We had discussed the same issue regarding the passion.
I think exploring one's passion one can be successful.
Even i m going through the same confusion.I really not able to find a rite career option for me.