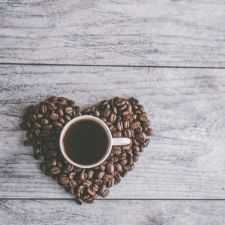 Coffee Room
Discuss anything here - everything that you wish to discuss with fellow engineers.
12920 Members
Join this group to post and comment.
Career choice from being a software developer to a graphic design or an animator
Actually i am interested in a much more creative field such as animation and graphics drawing and painting and i really don't enjoy being  software developer for sure so i am planing to shift my career to that field. 
But the thing that is bothering me is that is it enough for any professional in that field to earn a good living, people do say that you should always do that makes u happy (it does make me happy) but can i really lead a good life with enough income from it?? 
And i don't have anyone from my family in that area (animation, graphic....)where i can take advise . And i want to pursue animation and graphic designing in abroad so is it worth doing so. 
To be honest I really love painting and drawing n that is the only reason why i chose that field (I don't have any experience but i want to learn) because it does involve few art techniques and technology at the same time.
So to sum up everything I don't want to be a software developer but I want to do something which involves art and technology....    
You don't really need anyone in the family. You're a part of CrazyEngineers family and it's quite diverse!
You *can* earn a good salary and make a career by combining art and technology. You must explore fields such as UX designer, Game Designer, Digital Marketer etc. You should also look at building expertise in the popular graphic design software like Sketch or Photoshop or Illustrator. 
Also, I'd recommend working on side-projects on sites like Fiverr. You an always keep yourself engaged with design work and earn a descent income from your part-time projects. Later, if it works out well; you can switch to it full time. 
I hope this gives you some direction. If you have questions, post them below. All the best!
99% of Indian family don't have anyone from art background. It simply perceived as Painter job. 
To your question how to switch to art field. Best thing about Art field is you don't need a corporate to build your profile. Almost everyone in art field showcase the work and capability in public domain and start working as freelancer. Showcase the work on Behance. As @Kaustubh Katdare suggested you can do UI/UX things in software developer role. There is good demand for it. Being software developer you will edge to dive into UI code and work with scripting/CSS to make awesome web and apps. Look at codepen.io.
@Kaustubh Katdare as u said UX/UI design or anything in that field....can I pursue that in abroad??....and even animation ....if yes then wat are the things that I should do or prepare... I mean is there any particular exam that colleges in abroad that will accept students pursuing in that field ??
.
Yes, you can. I'll however recommend opting for a part-time degree / certification / diploma in animation or UI/UX or any field of your choice before beginning your job search. 
If you wish to study in the colleges abroad, you are likely to need a GRE and TOEFL score. You will have to look for colleges and Universities that offer special courses in the field of your choice and then look for their admission criteria. However, as I said - GRE and TOEFL  score are most likely to be a criteria. 
There are plenty of jobs available in India as well and that could cut down your overall expenditure + educational loan in pursuing career abroad. Look for courses available in India from leading Animation Institutes or Academies in India. It'd be worth opting for a special certification or diploma from them. 
I hope this helps.