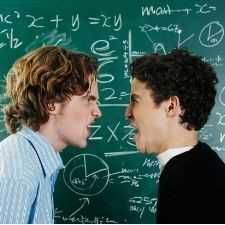 Debate Masters
Interesting and knowledge enhancing debates on almost every topic. Join in, and speak your heart out!
336 Members
Join this group to post and comment.
Car Subscription Vs. Ownership - What's better?
I stumbled upon a new concept that seems to be getting popular in India, called 'Car Subscription'. ZoomCar, the company that began its journey by offering cars on rental has launched the 'Car Subscription' concept. 
The idea is to lease a car by a minimum tenure of 6-months. The subscriber will have to pay a monthly rental which varies depending upon the car they choose. The subscriptions start at monthly price of Rs. 6000 (~ $90). 
The subscription comes with added benefits like no insurance cost, no maintenance costs and 24x7 road assistance. 
Do you think subscription model makes more sense than outright purchase of car? Is it something you'd consider in future? Let's discuss. 
I dont know how good that is, they clearly claim in their website that its cheaper to buy a car when you share it for 20 days in a month!
And one advantage is - Insurance and Maintenance is free . This will be (or might be) suitable for people who use car rarely for someone like me who travel 22 days to office I think it doesnt help.
Makes a lot of sense. Same for owning a flat. A car depreciates value fast. With no insurance and maintenance the lease operation seems to be worthwhile.
I love driving and hoped to own a luxury SUV one day. But given the state of bank account, it'd take centuries for me to get there. 
What I like about the subscription service is that you can have a new car every six months. 
Subscription is good for few days. You can test the car and also able to drive your own choice of car.  But it comes with drawback- 
User need to pay if damage done by user
Speed Limit 
Petrol cost by you
you need to list the car for sharing. Which mean you have to list the car on zoom car for certain days. Let's say you are getting Maruti Swift for 21K/month rental and you are listing it to full capacity of 20 day/month and earning 14K. You are paying 7k for keeping the using the car for 10 days.  I think 10 days listing is mandatory and in that case you have to pay 14.5K for keeping the car for 20 days.
Where if you don't want to keep the car you have always choice to book Ola/Uber and outstation cars.
This subscription based model is good way to don't have liability of the car for all time and subscription company enjoy the rent of subscription and cut from the listing.  
For luxury cars, you can hire Maserati Ghibli in Hyderabad for 78,000/day 😛 
Interesting observation, @Anoop . I agree with the points you mentioned. For those who don't like to drive themselves; Ola and Uber are definitely the best choices. 
I like to drive; but the way city roads are getting clogged, driving's become less enjoyable and I prefer booking a cab over driving myself. 
I'm wondering how's ZoomCar going to make users buy their subscription plans. I mean, what'd be the ideal use case? People who like to drive on city roads?