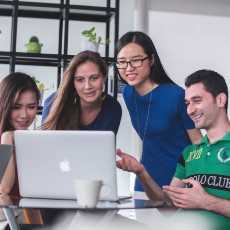 Internships for Engineers
Latest internship opportunities for engineering students
798 Members
Join this group to post and comment.
Can you provide me the list of scientist of ISRO and DRDO ? that will help me to get internship under them
I want to do an internship at DRDO OR ISRO , there for I want the list of scientist' contact  by which I can apply directly for internship under them
@Rajesh Kumar - Have you tried reaching out to scientists over LinkedIn? 
LinkedIn, friend. You should ask your college HOD to initiate the communication with ISRO staff. Why would ISRO or DRDO even respond to Internship queries from students?
@Rajesh Kumar Actually, if you do some pointed research on each of ISRO and DRDO websites, they actually provide the contact number, email and what not of the designated personnel that you can contact for internship. However, be aware that internships at these organisations do not happen round the year. You need to be specific with the timings. Set an alert if you are very keen on pursuing there and keep checking for notifications. All the best!