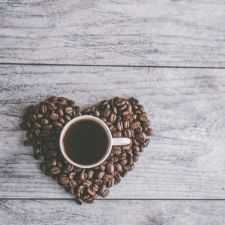 Coffee Room
Discuss anything here - everything that you wish to discuss with fellow engineers.
12933 Members
Join this group to post and comment.
Can we use helical solar panel to increase efficiency?
I want to know the reason why India can't produce cheaper solar panels. How is China making solar panels for so cheap?
I'm not sure what do helical solar panels mean? Could you please elaborate? 
It's true that in the last decade, the Chinese were able to drop the costs involved in Solar energy as much as by 80%. But ain't that what separates China from the rest of the world? 
There are so many factors contributing to the success of solar power in China. The Government of China is actually quite bullish on making use of the solar power; and that's the major reason for the boost.
Second, China is known for its cheap labour. It's because of it that they are able to beat most of the global competition. Perhaps, that's the reason why most of the goods sold world over are manufactured in China.
The Chinese believe in building an ecosystem locally. So the solar panels and related equipments manufactured in China will find large application in government backed projects. So there's a big local market.
Then, they know how to sell stuff globally at very competitive rates. They don't have any special solar technology that the world doesn't know. It's just that they've mastered the art of bringing down production costs.
India has actually began working on the same lines. However, it will take a few months (or years?) before it begins operating at massive scale. India's already putting up massive solar plants. In fact, the world's largest solar power plant is coming up in Rajasthan - https://www.crazyengineers.com/threads/worlds-largest-solar-power-plant-to-be-built-in-rajasthan-india.70800/
Solar energy is the need of time - because the fossil fuels is a depleting resource. The governments will be forced to bring down the prices of solar cells and related equipment to accelerate its acceptance. 
That said, young engineers taking interest in green technologies is a great news. 
I hope this answers your question (to some extent). Do let us know what is your idea of helical solar panel and how can it improve the efficiency.
China flouts all environmental protection norms. The whole of the huge inland sea around which solar panel producers are located is pink and polluted beyond redemption. A report from US quotes this as a major contributor to cost reduction of the Chinese panels.