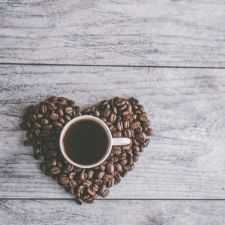 Coffee Room
Discuss anything here - everything that you wish to discuss with fellow engineers.
12889 Members
Join this group to post and comment.
Can we make anything that absorb heat from our concrete roof and room?
Due to which people who can't afford AC and cooler can make their life better and environment clean
It is best to keep the heat away from the roof rather than trying to cool it after it becomes hot. Roofs have a large thermal mass and also see the worst of the sun.
My previous assignment was in Trivandrum with a lot of distributed buildings on the sides of a hill. We had a retired professor of the Agricuture University as estate officer. We tried various experiments to minimise the heat from the roof leaking down.
In one area we grew a lawn over the whole roof. In another we set up a sprinkler system with a timer that sprayed water over the roof for a specified time at specific intervals. In yet another location we set up an orchid garden.
We could get significantly lower temperatures in all cases.
Unfortunately, evaporative cooling (so called desert coolers) will not work in high humidity locations like Trivandrum.
can we make roof cover or coating paint that reflect solar heat or don't conduct it, also cheap that is affordable,further sir we can make them better that they can absorb solar heat and useful as energy source 
Certainly. Cost of solar panels is coming down. Please see here:
https://www.crazyengineers.com/threads/how-will-chinas-solar-power-slowdown-be-great-news-for-india.100887/
In most tropical locations the angle of the sun does not vary much over the seasons. By optimising the angle of the panels and mounting them at a suitable height above the roof, you can generate a lot of power and keep the sun off the roof.
I am told that the cost of a 1 KW panel (about 12 square meters area) taking into account Indian governmental subsidies works out to about INR 50000.
This does not include batteries. The power has to be used when available or sent to the grid.