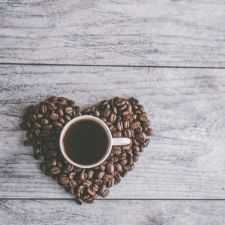 Coffee Room
Discuss anything here - everything that you wish to discuss with fellow engineers.
12940 Members
Join this group to post and comment.
Can I Sell My Old & Used Mobile Phone? - An Online & Offline Sale Guide
Introduction
India is the fastest growing smartphone market in the world. Thanks to the 4G revolution kick-started by Jio more and more people are opting for smartphones. The rush for smartphones was partly due to messaging apps like WhatsApp and social networking platforms like Facebook. The share of smartphones among the total mobiles in India has risen from 21% in 2010 to 33% in 2017. That is still a big chunk of people who do not have a smartphone. One of the reasons of not owning a smartphone is cost. Yes, you can get a dirt cheap smartphone by spending Rs. 4000 but are those smartphones value for money. We cover a lot of cheap smartphone launches here on CrazyEngineers and trust us when we say that some of the low-end smartphones are awful and almost unusable in real life. I have personally tested a few smartphone from an Indian smartphone manufacturer (one that we extensively cover on VoiCE) and they are painfully ill-equipped to handle even the basic smartphone tropes. This is a situation where your mind automatically goes for second hand smartphones. This move is also laced with its own advantages and pitfalls. In this thread we shall try to disillusion the convoluted used mobile sale in India.
​
Jargon
Part 1 – Amazon India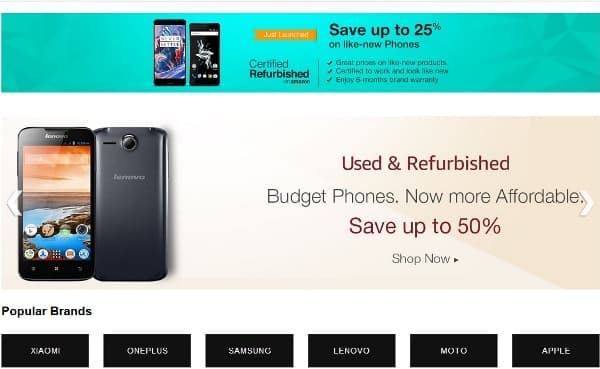 ​
Let's start with the jargon used in the sale of second hand smartphones. You need to understand the difference between a used, refurbished, open box sale.
(a) Used
This is the first kind of second hand smartphone. In layman terms, a person A has bought a smartphone and has been using it for some time, he decides to sell it to someone else, in this case we can say that the phone is a used one. A used smartphone may be in three different conditions which are described as follows.
(b) Like-New
The phone is said to be like-new condition if it works perfectly and has no scratches, dents or cracked screen. The phone is likely to have been bought less than a year ago. When you buy this phone you are sure that you get all the accessories that were sold with the smartphone. You have to buy the phone at a slight premium rate as the smartphone is without any physical defects.
(c) Good
Let's go to the case where the phone has evidence of wear and tear. The screen may be in good condition though. The phone is somewhere between one or two years old. You may or may not get the accessories that came with the phone. You can get the phone at a slightly lower rate than like-new rated phones.
(d) Acceptable
Here lies the worst condition a smartphone may be sold to another user. There will be clear evidence of physical damage which may also include a cracked screen which is a deal breaker. There are chances are you will not get the accessories and even if you get them that shall be in bad condition. The battery may be old and may not suffice for adequate usage.
(e) Refurbished
This is where the used smartphone get a new lease of life. Companies like Amazon and EBay take the smartphone and restore it to its former glory with the help of professionals. You are less likely to find scratches and even less likely are the chances of a cracked screen. Sadly they do not do anything about the old battery. Here you get all the accessories and most importantly a seller warranty of around six months. A seller warranty is where the seller is responsible for replacing the smartphone. You cannot take the smartphone to the authorised service centre for repairs.
Part 2 – Ebay India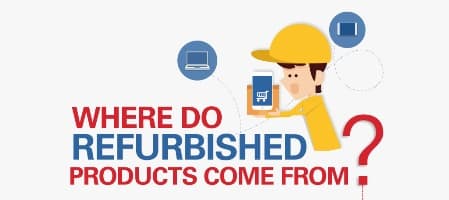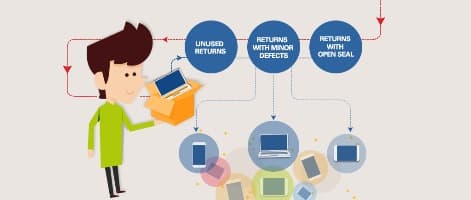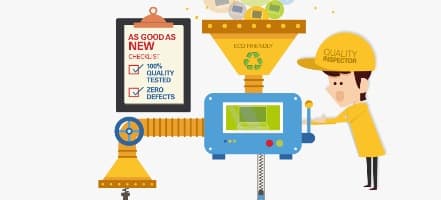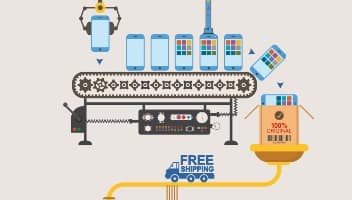 ​
In the above paragraphs we discussed what it's like to get a used phone from Amazon. Now we shall come to discuss the second biggest online non-new smartphone seller, EBay. EBay likes to call its second hand products as "Reboxed". Here the smartphone may or may not have been used. Scale of wear and tear ranges from nil to visible. EBay procures these smartphone from sellers who have either got these phones from the company where the phone was returned by the customer, or the customer received the smartphone dead on arrival and it was made functional by the company and third case is where the products had their seals opened.
EBay sells the phones in various formats and we have listed some of them below.
(a) Seller Refurbished
Here the second hand phone has been restored to working order by the EBay seller or a third party person who is not approved by the original equipment manufacturer. The phone is inspected, cleaned and repaired to full working order by the seller. The phone may or may not be in its original box. You may or may not get the accessories. Here you get a warranty of six months from the seller, which means he/she is responsible for replacing the phone if it goes wrong.
(b) Manufacturer Refurbished
In this case the product has been restored to working order by a manufacturer approved vendor. In this case you are entitled to get six months warranty from the manufacturer which means in case your phone fails to perform you can head over to the authorised service centre for repairs. You are most likely to find the phone and its accessories in the original box.
(c) Open Box
In some cases the phone's original packing may have been busted and in this case it is an open box sale. You get the smartphone in its original, as new condition without any defects. The accessories are in the original box and you may get a warranty of six months from the seller.
(d) Old Phones
Since on EBay anyone can sell products, people put their old phones for sale. This is where the trouble begins as you cannot know the exact condition of the phone if the seller is unclear with the listing. The phone may not even be in working order and may not include accessories. Forget about any kind of warranty in this case.
From where can I get used smartphones?
Here we would like to point out that we are specifically talking about the places from where you can get a second hand mobile phone. There are tons of websites where you can sell your phone; MoSwap, Cashify, Atterobay and Budli are a few to name. We are talking about the places where you can get smartphones, used ones or refurbished ones.
On websites like EBay, Amazon, ShopClues, Greendust, TogoFogo, and Budii you can find phones with seller who offer warranty and often reboxed smartphones. The trouble here is that you cannot see the smartphone in your hands before buying. You will have to rely on the seller's information. The pricing is fixed by the seller.
On websites like Quikr and OLX you can find used phones from regular people who are interested in selling their phones. You can contact the seller and get the smartphone in your hands, test it and then buy. Here you can haggle with the seller for an appropriate price.
Hacks For Online Purchase of Used Smartphone
(a) Check for various prices
Since there are tens of websites where you can buy used phones, chances are that the same phone may be available at different prices. The prices may also vary by seller and time. If you think a phone's price may get lowered in the next few weeks, take help of one of many buying extensions on Chrome and Firefox to keep an eye on the price. If you are keeping an eye on any product on EBay chances are that the online retailer will inform you in case of price drop.
(b) Check seller ratings, avoid personal listings
When it comes to websites like EBay, we can find two types of sellers. The first category consists of sellers who own shops and buy and sell in bulk. The second category consists of individuals who have signed up on EBay to sell just one or two products. Avoid the second kind as they tend to disappear once the sale is complete. You cannot contact them for any queries or after sales service. Always choose a seller which has the most positive ratings from users. Since they are shops, there is less likelihood that they would bail after the sale.
(c) Read the fine print
When it comes to the nitty-gritty of the phone, you need to check the seller's description. You have to go through in details about the condition of the phone and the tech specs of the phone. This help us to sort out the shipping dilemma.
(d) If you have any queries, ask the seller
If you find some problems with the seller's listing then you can always contact the seller. The seller would have listed its contact number and email on the product listing. You can contact the seller during office hours, preferably during weekdays. The seller will help you out and you can ask as many questions as you want. You have to also continue the correspondence after the sale for finding out details of after sales service. In cases where the product comes with seller's warranty its the seller's job to provide the replacement.
(e) Pay through delayed payment portals like PayU and PaisaPay
If you are unsure about the honest of the seller, then you can pay through delayed payment portals like PayU and PaisaPay. If you choose these channels then your money stays with the payment portal until you approve the product yourself. This way if you are unhappy with the product you can initiate the return and the money is returned to you.
Hacks for Offline Purchase (OLX, Quikr)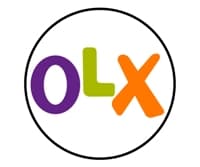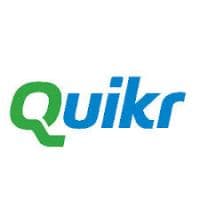 ​


(a)Read the details
Just as the online purchase you need to go though the details very carefully. Make sure that the seller has uploaded an actual photo of the phone instead of a stock press photo. You need to make sure that the seller is genuine and not a shop selling products through OLX or Quikr.
(b)Find competitive price
Always remember you can find the same phone in a variety of conditions. The price shall vary depending upon the age of the phone. You need to find a perfect balance between the two factors. While checking for prices if you find a price too low to be true then it might be, avoid those traps.


(c)Contact the seller through chat
Always contact the seller through a method that involves protecting your privacy. Apps like Quikr have chat feature where you can interact with the seller without putting your details at risk. In this way you can clear your queries about the product.
(d)Ask for proof of purchase
A seller might be looking to hand off a stolen phone to you through online sale. Remember to ask the seller for a proof of purchase. In this way you can not only be sure about the authenticity of the purchase but also know exactly how old the phone is.
(e)Ask for a test run
The sad thing about used phones is that they lack the battery life of a new phone. You might find that the battery life is reduced owing to charge cycles. You may ask the seller for a test run of a day or two to know the status of the battery backup.
(f)Haggle for the best price
This is where offline buy has an edge over online purchase. You can always haggle for the best price. Your bargaining skills will be tested here. Remember not to quote a low enough price that drives the seller away. Be reasonable with your quote.
Points to remember while selling your phone
This is the part of the discussion where we shall talk about selling your phone. Chances are you want to pawn off your old phone for a newer model. You need to keep the following things in mind.
(a)Remove all personal data
You phone contains a lot of personal information, your contacts, photos, chats and more. When you are thinking of selling your current phone make sure you perform a factory reset of the phone. This erases your personal information and makes the phone as good as new in terms of performance. An old phone may be sluggish due to installed apps but a factory reset phone is devoid of apps and runs faster.


(b)Be honest about the phone
They say that honesty is the best policy and we agree. When you are thinking of selling your phone, you need to be honest about the condition of the phone. You have to list the tech specs and put up current photos of the phone. You also need to be honest about the battery life of the phone.
(c)Find the best price for the phone
Chances are it's your first try at selling your phone and you may not know the proper price to sell. In that case you need to go through similar listings on the website. You may find a phone that is just as old as your phone and you can adjust the price according to the condition of your phone.
(d)Finalise your purchase at a public place
Make sure that the buyer is genuine by talking to him/her beforehand. Once you are sure of the sale you need to find a safe place to sell the phone. In this way you can make sure that the other party isn't up to something fishy.
Selling your phone online
Apart from selling your phone to people through OLX or Quikr you can choose to sell your phone to some company that will accept your phone and later recycle or repurpose it for sale. Various examples of such sites are MoSwap, Cashify, Atterobay and Budli.
Conclusion
Hope we have been through in our guide to sell used phones online. If you have any ideas or suggestion, feel free to keep the thread going.