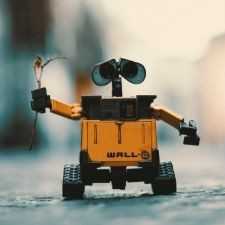 Robotics
Community of Robotics Enthusiasts: Discuss latest robots and questions with fellow robot lovers
448 Members
Join this group to post and comment.
Can I Build a Robot?
Hi....
Plz help me frndz,,
M a 2nd year Student & intersted in making a mini project with ny friends here on robotics.
So plz help me from where to start....
I've made a group havin electrical,electronics,C-S Students...!
we need a push.. plz help wit small projects...
keeping a view of my future in Designing...!!
Robotics facinates me...
any1.... plz come forward 4 help😕😕😕
Re: Can I Build a Robot......??????

Your team *can* build a robot. Why don't you get all of them on CE and get the discussions started. As you know we've lot of robotics enthusiasts on CE. You'll get lot of help.

Your query is very generic. If you have specific questions, please post them here. Start with the exact scope & nature of your project.

[PS: Avoid using SMS text while posting on CE Forums]
I was also once fascinated about robots 😛... so as part of my semester project with my team i developed a MicroMouse....😁..

so i can help you on micro controller programming... little bit 😒
but the end result was different 😁
ya,plz dump in any kind of help u can!
ok,I'll have my frndz soon here!
We'd love to help you. But as I said, you need to discuss the problems that you're facing!
Heya.. hopefully you can get some ideas from our CE Bot project! 😀
Thanks ash,it was a great help,I and my team will surely get a jerk from bot project.