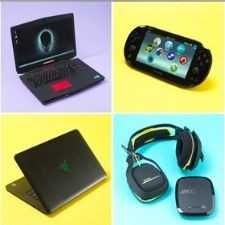 Gadget Geeks
Discuss all electronic gadgets - ask questions, doubts, troubleshooting tips et al. to fellow gadget geeks.
575 Members
Join this group to post and comment.
c++ : error in iostring
I have installed turbo c++ ide software in my system, but is giving error in

"iostring " while running programme, can anyone tell me how to get rid of this

error.

tks
Can you please tell us the error message, rajeshwar?
Have you included the libraries and the header files?
check the directories..have the library functions included..it may solve ur problem..

the directories of library function may be in different directory. do check it..
The error message is:

"Fatal:\include\iostream: Must use c++ for the type iostream" while compiling the programme
Are you trying to compile a .C file (Note: not a .CPP file) which does not have any C++ specific code per se? Or have you just included the iostream.h file in a C code?

Either will not work.
can we get the code of the program..do add it here..we might be able to help u..