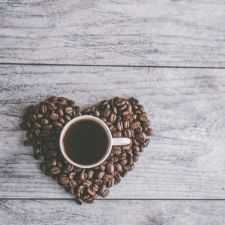 Coffee Room
Discuss anything here - everything that you wish to discuss with fellow engineers.
12940 Members
Join this group to post and comment.
BSNL FTTH New Plans: Fibro ULD 1999, ULD 2999, ULD 3999 & ULD 4999
I visited local BSNL center to switch my BSNL FTTH subscription and was 'shocked' to see the latest plans that aren't listed anywhere on their official website. I enquired about the availability of the plans and I was told that the plans are available on trial basis for a period of 90 days. What struck me was the pricing of these new plans seem to be determined keeping in mind the upcoming competition from JioFiber.
Following are the plans, FYI -
1.
Fibro Combo ULD 1999
: Upto 40 Mbps | 500 GB data | 2 Mbps beyond
2.
Fibro Combo ULD 2999
: Upto 60 Mbps | 750 GB data | 2 Mbps beyond
3.
Fibro Combo ULD 3999
: Upto 80 Mbps | 1 Tb data | 2 Mbps beyond
4.
Fibro Combo ULD 4999
: Upto 100 Mbps | 2 Tb data | 2 Mbps beyond
I opted for the Fibro Combo ULD 2999 plan and will post my review of the plan as soon as BSNL makes the necessary changes at their end. If anyone of you is out in the market to buy a good, reliable Internet connection, give this a serious thought.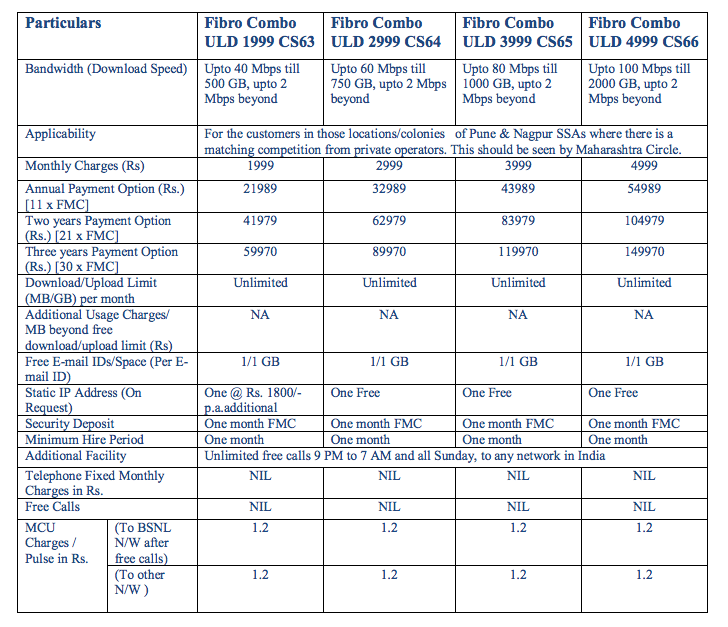 Yes, BSNL is competing with Jio in every form it can. For example, in Bhubaneswar where Jio Fiber is not in sight they are offering the Happy Browsing offer for three months starting with July. Under this offer BSNL is maintaining the pre-FUP speed even after FUP has been exhausted. For example in my opted plan BSNL BB Home Combo 775 CS36 I am getting 4MBps for the entire month until September.

In your location, Nagpur where Jio Fiber launch is imminent they have also opted to upgrade their FTTH plans at attractive costs. As you can see in the poster it states "For the customers in those locations/colonies of Pune and Nagpur SSAs where there is matching competition from private operators". They are clearly focused on competition from Jio. The only hiccup is that these plans upgrades and offers are for 90 days and we do not know what shall happen next.
That's correct. It's the Jio entry that's driving everyone nuts. Now, BSNL at least has a 100Mbps plan that is affordable. I think they're doing a 90 day pilot just to see what plans Jio introduces so that they can make changes afterwards. I bet these are going to be lot cheaper in coming days.

I've been advocating BSNL FTTH services because my experience with the service is beyond satisfactory. Never had any major downtime and a few issues that I faced lasted no longer than 2-3 hours.

Unless Jio's plans are super attractive, I'll stick with BSNL for some more time. 60Mbps is more than enough for the time being. I'll finally be able to backup some server data right on to my HDD.
Okay, so we moved to the new BSNL 60Mbps plan and it's super cool! Look at the speedtest results -

BSNL seems to have woken up to the impending threat from the Jio folks. If upgrading the plans was so easy, I wonder why BSNL didn't do it yet. Maybe they just wanted to keep getting all the money they could from customers.
Let's see what Jio comes up with. This just got super interesting!