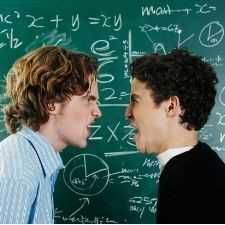 Debate Masters
Interesting and knowledge enhancing debates on almost every topic. Join in, and speak your heart out!
278 Members
Join this group to post and comment.
Broadband Vs. FTTH - What's The Basic Difference?
I've referred to the wikipedia article here:
https://en.wikipedia.org/wiki/Fiber_to_the_x
but it didn't make much sense. I'm looking to understand the basic difference between the traditional phone-line connected broadband vs the FTTH service. Someone please enlighten.
ok...
the access layer in FFTH would be optical. internal fibre -> Optical network terminsation -> local fibre -->local distribution hub --> WAN
where as in copper
internal copper cable -> local exchange -->WAN
Electrical signals are affected by Electrical and managetic feilds and have noise compoent as well, where as optical signals remain unaffected by these.

Are you looking for greater speeds as such?
Are you sure that FTTH involves no copper (apparant from the name 'Fiber to the home')? I've heard that the basic medium of signal transfer is going to be copper for at least foreseeable future.

I'm all fascinated by the super high speeds FTTH is capable of. I even talked to folks at BSNL to see whether FTTH service is in my area. They said it's going to involve laying cables from the nearest 'point' (which didn't make any sense to me). So curious to know what exactly is the difference.

So as I understand, no copper wires are involved; right?
As far as I know, yes, no copper. But I will have to check on the singalling thing you mentioned.