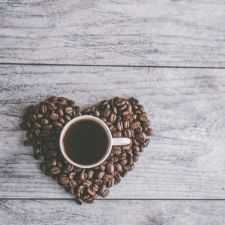 Coffee Room
Discuss anything here - everything that you wish to discuss with fellow engineers.
12915 Members
Join this group to post and comment.
Bicycle‐powered Water Pump Purifier
Project Abstract / Summary : ABSTRAT
Our goal is to design a water pump and filtration mechanism that can be built economically and used anywhere in the world where there is access to basic materials like wood, scrap metal, and an old bicycle.
We would like to tackle the problems of long distance clean water access, at home purification, water transportation in one, cost effective device. The pump will be designed using components that can be easily sourced anywhere (an old bicycle, wood, scrap metal), as well as two more sophisticated components (a peristaltic type pump and a UV filter), both of which can also be manufactured on site or more easily distributed than an entire system from overseas.

The device uses a pedal to harness human motion to convert it into usable power to run a reverse osmosis filtration system. This was used to calculate the power needed to power such a design and was then compared with researched data of available power from humans. It indicated that a human could easily provide enough power to run a reverse osmosis system.

Why did you choose to work on this project topic : I choose this project because in future due to growing pollution and population their is need of pure drinking water .The pure water became costly.to solve this problem I am choosing this project because it is economical and help those people they can afford purifier(in villages speciallly) .By using my model the easily get safe and healthy drinking water which is very important to any human being.

Project Highlights : With help of crazy engineers I can get a platform to tell people to drinking save water by purify it by my model or any other method but don't drinking polluted water . I want aware the people about the problem about drinking polluted water.By growing population and pollution every people want to drink pure water the rich can afford the purifier but think about the poor and village people the don't have enough money to buy purifier
so they can use this model which can easily be made by things present in home and can pure water in less time and money .

afterall "JAL HI JEEVAN HAI"
"ALWAY DRINKING SAVE AND HEALTHY DRINKING WATER."

THANKING YOU.


Project Category : Mechanical / Automobile / Aeronautical
------------------------------------------------------
Institute/College Name: Dr BHIM RAO AMEDHKAR ENGINEERING COLLEGE OF INFORMATION TECHNOLOGY , BANDA
City: BANDA
State: UTTAR PRADESH
Participating Team From: Final Year
Plz give mi this project file and report
There are cheaper and easier means to get safe drinking water in remote locations. Maintenance of an RO system is not easy. You waste a lot of water as reject.
A human being consuming about 1600 KCals per day can generate only about 80 watts. Peristaltic pumps have poor efficiencies.
Better rethink the project.
Typically, a domestic RO system gives about 1.5 to 2 litres water per hour. A family of four need about 8 litres per day dinking water. This means that some one has to pedal the bike system for four hours.
Unlikely that anyone would be willing or able to do it every day.
Yeah, the idea seems impractical to me. But I've quite liked the idea of bicycle powered washing machine! This needs to be improved. I'll start a separate discussion for this -