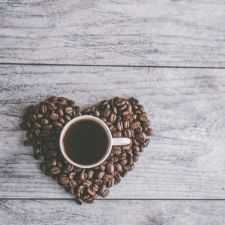 Coffee Room
Discuss anything here - everything that you wish to discuss with fellow engineers.
12920 Members
Join this group to post and comment.
Best Laptops for Engineers, Engineering Students
Once upon a time, laptops were not suitable for running engineering CAD/CAE applications. Engineers used desktop workstations for that purpose. However, hardware companies have gradually realized that the people who need mobility and power and have the cash to pay for it are professionals: engineers and graphics designers.
So nowadays we have a huge range market for engineers to choose from.
What is this thread NOT about?
I need a laptop that makes me look cool and professional, and looks good in board meetings when I present a slideshow off it. Aside from that, its functionality does not matter. I will pay good money for it. What should I buy?
A Mac.
I need something for multimedia entertainment, MS Office and net surfing. What should I buy?
Congratulations! Market researchers working for ALL laptop companies talk every day about what you'd be willing to pay for something like that! Get any consumer model from any company.
What is this thread about?
I am an engineering student. I understand that good laptops that last awhile do not necessarily look cool. I know what a heat sink is, and I know laptops must have structural integrity. I understand these things cost money. I need to learn complex CAx. What should I buy?
Read right on.
I am an engineering professional. I do CAx professionally. I want to do personal projects. I already know what are the best workstations. I am just in the market.
Read right on.
An engineer must know what to expect from their laptop. The recommendations for this are fairly obvious:
Processor
: the bigger, the better. AMD's put out its APUs and Intel, its 2nd gen core processors. Do not aim lower than an i3, or its equivalents. If you have the money, get an Intel i7 Extreme Edition (it costs US$1099, I think)
RAM
: the more, the better. I recommend anything above 3 gigs. Remember, going above 3 gigs will necessitate a 64-bit OS.
Gfx card
: you don't need a killa gfx card, unless you plan to do complex CAD and need to do do some rendering (more complex the object, more rendering you'll need; trust me). It does come in handy when you need to run simulations too. Nvidida puts out its Quadro range, and Radeon its FirePro range, intended exactly for that.
Screen size
: here comes the real bummer. I will suggest the biggest screen you can get, which will be good for reading blueprints and for CAD. That will be around 17", meaning a huge laptop. That makes it easy for the maker to cram in more power, meaning better cooling systems, RAM, processor and gfx cards.... for more price, of course. The cons? Your battery life will be a joke. Also, the manufacturer will not take responsibility for the crick in your neck you'll get after a while lugging it around.
Make a compromise, use a 14"-15" or so. Especially when you are a student. DO NOT get anything less than a 13".
Hard drive
: Although I always suggest SSD's for their minuscule mass, volume and power consumption, they cost a BOMB. To cite, a WD 256 GB SSD costs around 58k INR (
https://www.pcworld.in/product/review/western-digital-siliconedge-blue-256gb-ssd
). I do recommend, however, getting a 7200 RPM HD. Do not get the 5400 variety if you can help it. As for the space, that depends on what you need.
Chipset
: Get anything at all, as long as you avoid
Cougar Point
.
What else is this thread about?
So, who is offering engineers the laptop of their dreams?
Dell
: Offers its Precision series. Available in 15" and 17" variety. Called m4600 and m6600, respectively. Have a look at
https://www.dell.com/in/business/p/precision-m4600/pd
https://www.dell.com/in/business/p/precision-m6600/pd
The Precision I saw was extremely sturdy and was working fine even after some obvious rough handling by the owner. Aluminum-magnesium chassis and skin.
Caution: Very pricey. The meanest m4600 starts at around 95k INR. Price available only at request. Also heavy as a brick. I suggest staying away from every other Dell product, citing bad components.
Alienware
: What, are you surprised? The mean gaming rig can be, and has been, used for all kinds of engineering work. Don't be fooled by its delicate design. Available in 11", 14" and 17" varieties. I think you know where to look for their specs 😀.
Peeves: Don't buy the 11" for CAD. See above for more on that.
Call Dell (sigh) for the price, DO NOT be fooled by the online price. Call them.
HP
: For professionals, HP's got its all new Elitebook series. The Elitebook looks like HP wanted to compete with the Precision. Got the Al-Mg alloy chassis and Al skin. Again, you'll need to call HP for the price. Last time I checked, only the 8460 was available in India. Nice 14" lappie with options raging from i3's, i5's and i7's. Don't bother checking up on the HP site though, it stinks. Suggest going to your nearest retailer instead.
Asus
: Asus does not have any lappies tailored for engineers. But since I put Alienware in the list,I think Asus' G53 and G73 deserve a mention. Both of them offer stiff competition to their Alienware counterparts. G53 is their 15" laptop, and G73 is the 17" variety. These are both custom-made for gamers, and so will probably be able to run do heavy duty data churning for engineers. Since both of these are heavily customizable, you'll need to check with your nearest retailer for their price. Both are upgradable to core i7, 8 gigs RAM, and run a 1.5GB 460 GTX gfx card by Nvidia. As for their pricing, Asus retailers in New Delhi weren't telling. I strongly suspect they didn't know there was such a product by Asus.
Sony
: Sony produces consumer electronics, not professional hardware. In laptopdom, however, their Vaio series is well respected, and deserves a mention.
They have an overpriced VPCZ227GG Vaio Z series laptop (
https://www.sony.co.in/product/vpcz227gg
) for about INR 160k, whose specs for processor, chipset and RAM are worse than its 14" Alienware counterpart for about double the price. It does have SSD's, and its weighs much less. If you care.
Other Vaio lappies engineers can have a use for are the F series, I suggest you check out (
https://www.sony.co.in/productcategory/vaio-laptop
) for their specs and pricing.
Lenovo
: Lenovo has a rep for making good business and pro laptops that look good in board meetings. They do not disappoint us with their ThinkPad series, obviously aimed at engineering pros. Their W Series (
https://shopap.lenovo.com/in/en/products/laptops/thinkpad/w-series/
) is by far my favorite. The specs are comparable to other laptops in the same ballpark, and these things are built like tanks. No bling, no nonsense. Definitely meat for your top three shortlist.
Toshiba
: The Japanese laptop giant does not manufacture pro-specific laptops, but they have put out their Qosmio series. It is aimed at multimedia entertainment, though, and it has too much plastic in its design. One of its models is also embarrassingly huge, at 18". Visit their site for the specs and the price.
Panasonic
: They have a really solid, and well-speced ToughBook. It is a military-grade, really tough little bastard. Will withstand shock, vibration, heat, 20 foot falls..... hell you can probably take to the Mount Everest (just kidding). Caution: Buy it only if you are extraordinarily clumsy, or visit Siachin Glacier regularly, or your work takes you to very hazardous places where you need computing power. Not recommended for students; for professionals only. I think the price was around 75k for this one.
Eurocom
: If you have a strong back and around US$ 3000, the Eurocom Panther 2.0 can be yours. It's got killer specs with 17" screen, space for FOUR hard drives, 2 GB Nvidia 580M.... with a very strong build and skin. This is the Rajinikanth and Sunny Deol of all laptops. Caution: For pros only. You DO NOT need this if you are just learning CAD and sims.
Did we forget something? Ah, Apple
: Overpriced, over rated. I do not recommend buying Apple laptops, not in India at least. Well, why not? Coz I think Apple is a rather poor hardware maker. In any care, their service sucks. What? Did I just blaspheme? Maybe not; will post a thread later, dedicated entirely to Apple.
Other laptop companies I've left out are Gateway, Razer and Clevo. Although they make some pretty damn good laptops, they do not offer their goods and services in India. Even if you have them imported, the service charges will kill you.
One last thing. Buy as much warranty as you can possibly afford. As anybody who's ever used a laptop will tell you, things break and accidents happen. I suggest buying a 3-year complete cover warranty. So the next time your little cousin drops a bottle of glue into your keyboard, you won't have to shell out 15k.
Gurjap
- Excellent thread 😀 . Most of the engineers would be happy with a decent machine : 2-4 GB RAM, 500GB machine; and i3 equivalent processor. I'm not very sure whether there's any noticeable difference between running i3, i5 or i7. Also most of the processor computing power is left underutilized unless you're running resource intensive software on your machine. For example, if you're using your laptop to render videos or graphics intensive CAD/CAM designs; you might just need 90% of the processor power. But it's always recommended that a Graphics Processor should be employed for the graphics work. I've seen a big performance boost if the machine has a GPU working in parallel with the CPU. SSDs may make your read/write operations faster but they still cost a bomb and I think it will take several months before we see SSDs are ready for mass adoption.
I can't put more emphasis on the importance of laptop's battery life and I believe it should be one of the major purchase criteria for every engineer. Now the battery life of your laptop ( 6-cell or 9-cell ) would be inversely proportional to the overall quality of your hardware (sans battery). If you've a GPU running then be sure that you carry around your travel adapter wherever you go.
Then comes to Operating System. I believe most of the non CS/IT engineers stick to Windows because of lack of awareness. uBuntu (and other UNIX flavors) can replace Windows and get 99% of your work done. Plus you don't have to carry pirated operating systems on your machine. A lot of engineers have contributed open source software to the uBuntu software center and I'd recommend using it than getting pirated copies.
PS: I've always loved Apple products for the two main reasons: Super Amazing Display & Longer Battery Life.
I totally second the_big_k on all of the above, except the part about how there is no difference between i3, i5 and i7 😛. There are huge differences, even in the processors of their own class. You can check out their benchmarks at AnandTech.

But did miss the bit about battery. You do need a big slice. Especially with what I've been recommending.

Allow me to stress: spec your laptop with the best and the biggest. This is not a desktop, and speccing it up later will only be irritating and costly. It's gonna stay the same for a long time.

And I am thinking, how did I miss out Lenovo, Acer and Toshiba? Will edit my original post 😛
Oh, this is such a huge resource. I remember my previous laptop used to take a lot of time to load the AutoCAD and Photoshop. I only had 2GB RAM in it.
I now have HP Envy which seems to run faster, but not too fast.
This is such a valuable resource for engineering students looking to buy laptops. I have a strong urge to pin this thread to the top of this section so that all can refer to it before asking their questions about the "best laptops". We all need to figure out the kind of functionality we need from our device and then start looking for the options.

Most engineers asking questions here tell us that they need the best laptop at price so and so. However, that is not the the right way to go about it. First, specify what exactly are your requirements from your machine and then lay down those points in bullets.

Once you got that much sorted out, it is really easy to suggest the best options out there. As engineering students, you bear the responsibility of knowing your gadgets inside out.

It is really important that you are making an informed choice when buying a laptop because chances are that you will be using it for the next 6-7 crucial years of your life.