CrazyEngineers V4: Early Access
We are developing the next version of CrazyEngineers. If you wish to receive latest updates and early access, click the link below.
Home

>

Apps

>

Groups

>
Automobiles Powered With Oxygen A Step Closer To Reality With Indian Fuel Cell Research
Question asked by Ankita Katdare in #Mechanical on May 7, 2015
A team of researchers from Indian Institute of Science Education and Research (IISER) Kolkata and the Physical and Materials Chemistry Division, CSIR - National Chemical Laboratory, Pune have been working on designing electro-active materials by switching closed shell to open-shell Phenalenyl. It is now being said that this research work holds potential of being a step forward towards building eco-friendly cars that run on air. The current study has made hydrogen peroxide cell 140 times more active and thus hints to more efficient fuel cells (which use a combo of H and O2 to produce electricity, water and heat) to be used in air-powered cars. Eliminating the need of a platinum catalyst and owing to the fact that Hydrogen Peroxide is easier to store and transport than hydrogen, the researchers made the entire procedure very cost and energy efficient.
The focus in research circles has been towards making use of hydrogen peroxide fuel cells. By capturing the oxygen in air, which in turn is converted to hydrogen peroxide via a photovoltaic cell, enough electricity can be generated to power cars. Moreover, such a technological breakthrough can find major applications as a power source for high energy missions such as remote military camps, space stations and even underwater facilities.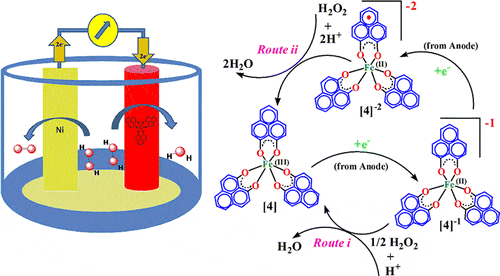 ​
Environmental destruction & climatic change is resulting from the Carbon Dioxide (CO2) emissions from the thousands of automobiles that run on roads across the world. Due to this, researchers have strengthened their efforts to conjure a worthy alternative to fossil fuels and recent work points at fuel cells.
A couple of years back, Toyota announced their
Hydrogen fuel cell car
and there are many major tech players who have been introducing fuel cell power in their products. For instance, TATA Motors & ISRO introduced the
first Fuel cell powered bus
and there were even talks of Apple launching a
fuel cell powered MacBook
. Folks at Harvard research have been working relentlessly on the fuel cell domain and have recently introduced tech that lets
fuel fell produce power even when Hydrogen is exhausted.
The team that recently published a paper about their work on closed shell to open-shell Phenalenyl in the Journal of American Society (JACS) includes Sreekumar Kurungot, Swadhin K. Mandal , Anand Pariyar, Suman Kr. Dey, Gonela Vijaykumar, Santosh K. Singh and Mrinal Bhunia. You may check their research paper in the link below.
What are your thoughts about fuel cell powered cars and other automobiles? Share with us in comments below.
Source:
JACS
|
Business Standard
Posted in:
#Mechanical