Atmospheric Science at its Best
Panama City Beach, Florida -- Fog rolls up along the shore of Panama City Beach, Florida on Feb. 5th, 2012.
​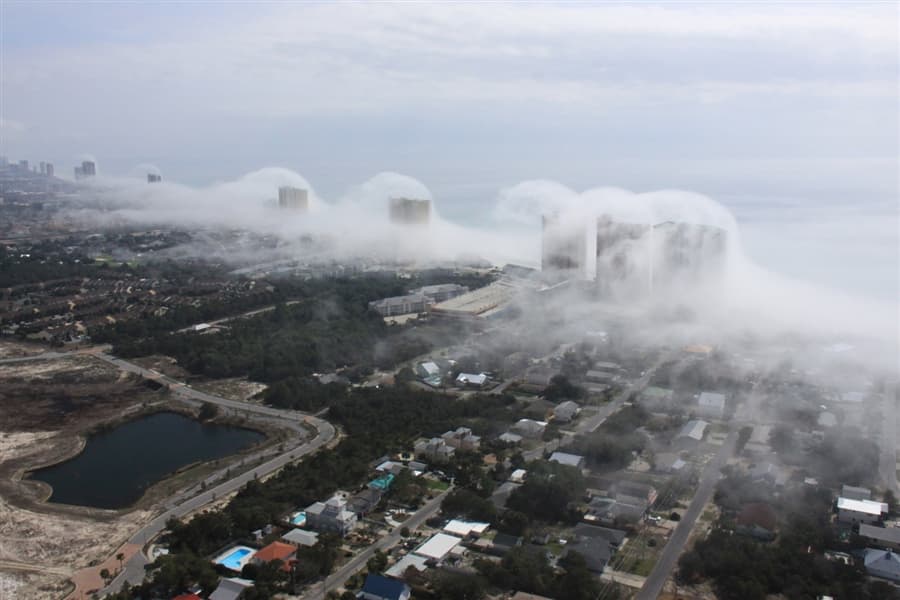 Check more images
here
.​
Could someone throw light on how this effect occured? 😀

Wow .. looking awesome
In the last
of article
Meteorologist Dan Satterfield

explains this occurrence on his blog

:


Cool air offshore was very nearly at the saturation point, with a temperature near 20ºC and a dew point of about 19.5ºC. The air at this temperature can only hold a certain amount of water vapor, and how much it can hold depends heavily on the temperature. If you add more water into the air, a cloud will form, but you can also get a cloud to form by cooling the air. Drop the temperature, and it can no long hold as much water vapor, so some of it will condense out and a cloud will form.​
I my view when saturated air entring into city .. due to heat got unsaturated and fog is not showing into city. This happen in winter season in Delhi some places are too foggy as compared to others. Seashore added magic to this phenomenon.
Only logged in users can reply.