Home

>

Apps

>

Groups

>
ASUS Zenbo: A Robot Companion For Your Smart Home
Question asked by Satya Swaroop Dash in #Robotics on May 30, 2016
The usual smartphones, computers and tablets aside, ASUS unveiled their new creation, their most ambitious one yet at their annual Computex event with the Zenbo. The ASUS Zenbo was conceptualised by ASUS Chairman Jonney Shih who wanted to create a robotic computing assistant for every household, when we say every household we mean ones that can afford a $599 (Rs. 40,231) robot. The Zenbo is portable robot that moves on its own to serve the elderly and the kids as well as keep an eye on the house, serve as a family photographer and control the smart gadgets around the house.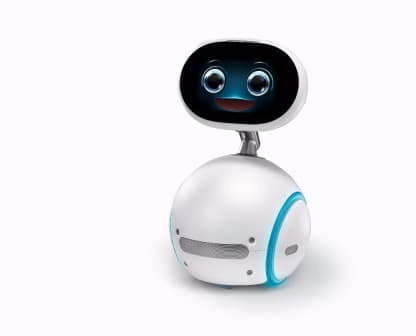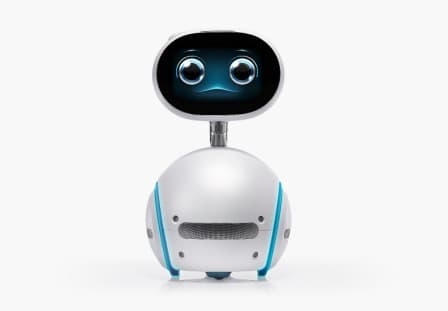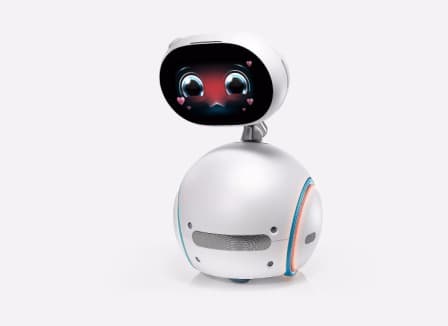 ​
Let's start with how the ASUS Zenbo caters to the elderly in the house. It acts like a bridge between them and technology that is out of their grasp. It can help them connect them with their loved ones through video calls on its screen and stereo audio speakers. It helps them navigate social media, online shopping, audio and video streaming websites with the help of voice commands and guided help. The Zenbo also keeps an eye on them with its cameras and if it thinks they are in some sort of emergency, say if they fall, it sends an emergency notification to their designated contacts. The ASUS Zenbo reminds them to take their medications, doctor appointments and exercise schedules.
The ASUS Zenbo being a cute little robot can also keep your kids occupied for hours. It can entertain and educate them with interactive stories. It can play music and dance with the kids. The Zenbo has a library of stories in a variety of entertaining voices that can take help from smart lighting in your house to create an immersive story telling experience. The ASUS Zenbo has also been preloaded with content like educational games and interactive encyclopaedia. The content library can be updated from time to time.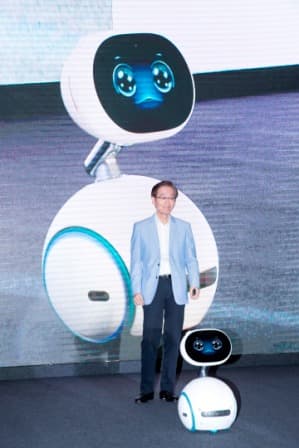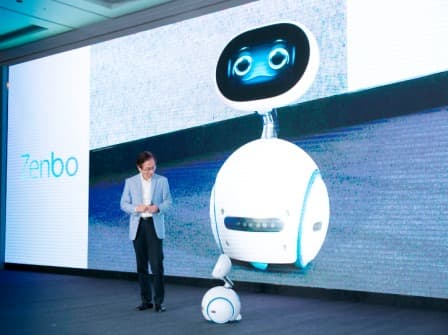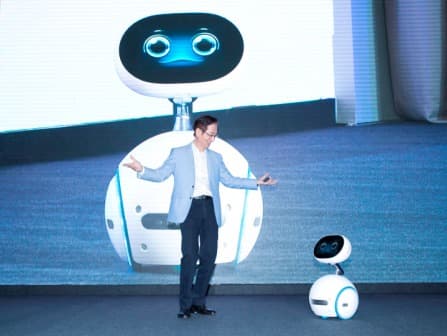 ​
Finally it can work with the adults in the house by controlling the smart gadgets in the house such as lights, ACs, TVs and more. The Zenbo can help them out in cooking by reading out recipes out loud and keep a tab on the schedule with the timer. The ASUS Zenbo has the ability to take pictures around the house on command. When homeowners are away it can keep an eye on the house with the help of its cameras that are able to stream that feed to the companion app. It can check for visitors and unlock the doors for them.
The speciality of the ASUS Zenbo is that it has its own Zenbo SDK that can be used by developers to create more ways to interact with the Zenbo and add more functionality to the robot. ASUS has even tied up with various companies to create a rich, robotic ecosystem that shall enhance Zenbo.
Source:
ASUS
&
Zenbo
Posted in:
#Robotics