Archify: Your Own Personal Web Browsing Archive
With the punchline "What you see
is What you search", Archify is
yet another tool to archive your personal web-browsing history. It's still in the development stage.
Archify
is a browser plugin which, once installed, saves everything online that you browse – including every update from you and your friends on your social streams. If you search for something on Google, a little overlay will appear telling you that there are also results in Archify.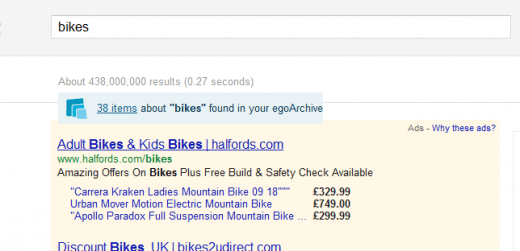 Read
more
.
Have all your queries answered
here
.
Only logged in users can reply.