Home

>

Apps

>

Groups

>
Apple's Patent Suggests Surface-Like Cover With Multi-Touch Keyboard For iPad
Question asked by Dhananjay Harkare in #Gadgets on Mar 27, 2014
With its recent patent, Apple has hinted at a Microsoft Surface like keyboard for iPad users. On March 27, the US Patent and Trademark Office published a patent application from Apple, which unveils a cover for iPad with multi-touch keyboard. The concept resembles to that of Microsoft Surface input device but the basis of the patent is the multi-touch support.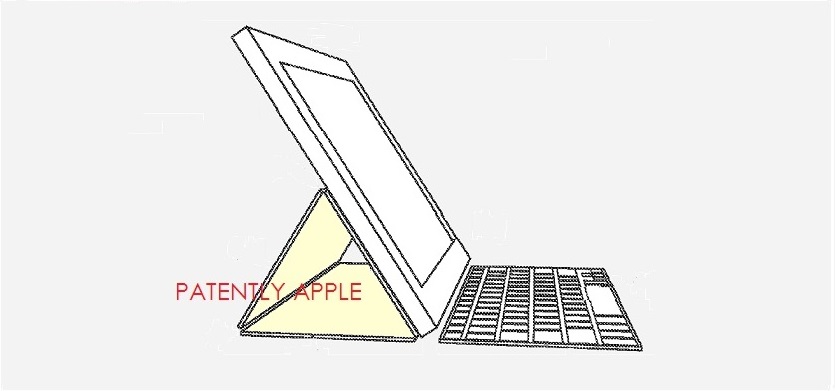 ​
The multi-touch support can turn the entire cover into a trackpad. The smart cover would come with the interior part of it attaching with the rear side of iPad and keyboard in communication with the iPad. The keyboard part of the cover would communicate with the iPad wirelessly. It is believed that the cover would include capacitive, acoustic, mechanical or electromagnetic measurements to sense the touch. The touch input would either be entered as gesture(s) through iPad's touchscreen or through cover. According to Apple, a gesture may be performed by moving one or two fingers or moving objects in a way on the surface of keyboard like touching, tapping, scrubbing or twisting.
The cover would be a case that would snap onto iPad by various folding methods and using the embedded magnets. The case would allow the keyboard and cover to hide behind the back of iPad, and also to protect the screen of it. Smart case for iPad could actually be a good move as an accessory with dedicated touchpad. Let us know how you would like to use this cover.
Source:
Patently Apple
|
TechCrunch
Posted in:
#Gadgets