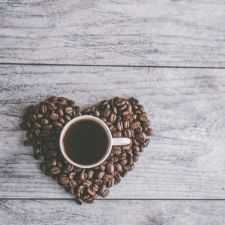 Coffee Room
Discuss anything here - everything that you wish to discuss with fellow engineers.
12792 Members
Join this group to post and comment.
Any agricultural engineers here?
I've noticed quite a few of our members entering 'agriculture' in their engineering trade section of profile.

I wish to know more about agricultural engineering and its scope. Can anyone tell us about what agricultural engineering is about?
Agricultural engineering is the application of engineering & mechanisation in agriculture & allied sciences.it has a wide scope in research,extension & post-harvest technolgy.in the developing countries it is still in a nacent stage but in countries like israiel,canada,usa it has contributed a lot in terms of both technology as well as economy.
Thanks for your response, sumitkumarjha 😀 We hope we'll have many like minded agricultural engineers here.
I am not an agro engineer by degree. But have been working on few stuffs. Well if you are looking for something 10 years down the line, it's environment, energy, food and water that needs engineering solutions ! So if you are getting ready for the future these the things :0
Agro engineering is awesome ! It's about optimizing harvest to land usage ratio, awesome manure, awesome machinery, water usage......
Mate Agricultural engineering is the engineering discipline that applies engineering science and technology to agricultural production and processing. Agricultural engineering combines the disciplines of animal biology, plant biology, and mechanical, civil and chemical engineering principles with a knowledge of agricultural principles.

Agricultural engineering is that branch of one,which deals with the study and application of science and technology to agricultural production and processing.
Yes Dear Scott is here ...
HiGuys..I have bachelors in electronics..want to do graduation in agriculture engineering from USA top ranked college..ANy suggestions about how I will fit in agriculture engg and good colleges.