CrazyEngineers V4: Early Access
We are developing the next version of CrazyEngineers. If you wish to receive latest updates and early access, click the link below.
Home

>

Apps

>

Groups

>
Android N Developer Preview Released With Multi-Window & Direct Reply Facilities
Question asked by Satya Swaroop Dash in #Gadgets on Mar 10, 2016
Google has taken a hint from Windows and released the developer preview of its newest mobile operating system while it's still under development. The Developer Preview of Android N has been released today. Android describes Android N as a "work in progress" and hopes that by releasing the preview early they will be able to obtain feedback from developers and use them to refine and improve the operating system. The final Android N release will be shipped to device manufacturers this summer so they too can get the operating system earlier than ever. Android has also done something radical with this update, from now you will be getting the OS through over-the-air updates also. We say also because you will be allowed to install Android N the old way with the help of drive image. All you have to do is sign up on the Android Beta Program and get the experimental build over-the-air for your Android devices such as Nexus 6, Nexus 5X, Nexus 6P, General Mobile 4G (Android One), Nexus Player, Nexus 9, and Pixel C.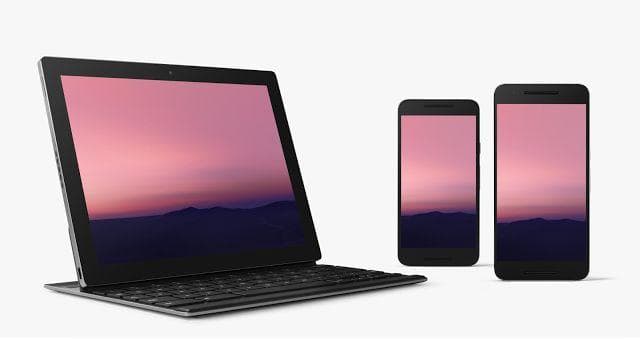 ​
The biggest highlight of the Android N is multi-window facility. If the new manifest attribute is set to true then your apps can be launched in split screen modes on smartphone and tablets. You get to decide the activity's minimum allowable dimensions meaning the app window cannot be smaller than that size. You can switch from landscape and portrait modes while using the multi-window facility. This would be a boon for larger screen phablets and tablets to properly utilise the screen space. Another new feature as a part of multi-window is picture-in-picture which means on larger devices such as TVs you will be able to play videos or conduct a video call in a small windowed frame above another video.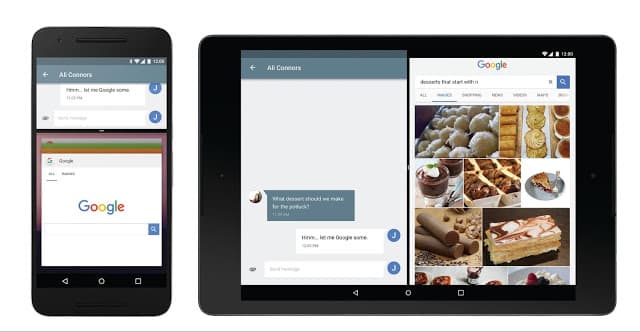 ​
Another important addition comes from Android Wear which allows you to reply to incoming message notifications from the notification shade itself. This means you no longer have to open the app to interact with the incoming message a feature that was recently introduced on iOS. Notifications from the same app can now be allowed to be bundled together. Bundled notification can be expanded into individual notifications using a two-finger gesture or tapping the new expansion button. The Doze feature that made a debut on Marshmallow has been updated to save battery when the screen turns off. The new Android Jack compiler now supports Java 8 language.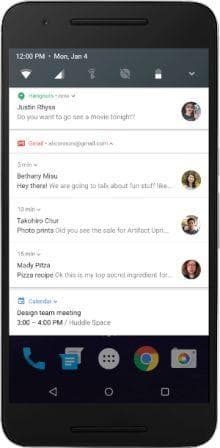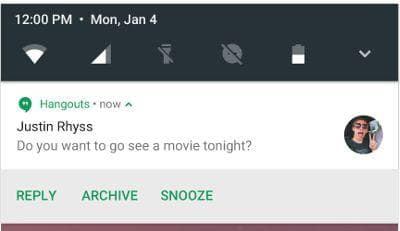 ​
Regarding the full name of Android N, we received a hint from Hiroshi Lockheimer
on Medium
where instead of using 'not' he has used the word 'nut'. So take that hint and predict the name in the comment section below.
Source:
Android Developers
Posted in:
#Gadgets
hope to complete it soon experience