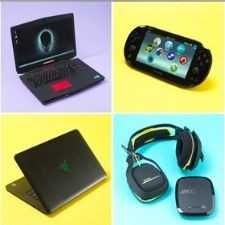 Gadget Geeks
Discuss all electronic gadgets - ask questions, doubts, troubleshooting tips et al. to fellow gadget geeks.
630 Members
Join this group to post and comment.
Android - Jelly Support for the smartphones
Its not more than a fortnight android community got a new member - Jelly Bean - Android 4.1;
The hot questions is, what all devices will get a first hand of it?
Currently none of the most popular device (so called considered), got a glimpse of it. Yes you are correct I am indicating towards HTC ONE 'X', 'S' or 'V' & Samsung Galaxy SIII / Note. So when these premium devices will get the Jelly upgrade, here are the official word snippets:
HTC - "is excited about Android Jelly Bean and are planning to support it across a variety of their devices. Per officials they are reviewing the software to determine upgrade plans and schedule, so please stay tuned for more updates on specific device upgrade plans."
I would be excited to see the HTC One 'X' in the first slot.
Samsung - Samsung Galaxy Nexus and Nexus S customers are already enjoying first experiences of Jelly Bean on a handheld device. Samsung announced that - "Soon they will announce which additional devices are eligible for the Jelly Bean update." Their flagship product Galaxy SIII is expected to be the first candidate and may be new in class NOTE would also make it to first eligible list.
Though The Galaxy S II recently got an update to ICS; Ice-Cream sandwich so the S II Jelly Bean upgrade may not be a priority for Samsung. However, the S II is more than capable of powering the latest Android, so SII lovers would be looking towards for the first cut of eligible devices as well.
- CB