Home

>

Apps

>

Groups

>
Amazon Launches $50 Fire Tablet With Fire OS 5 "Bellini"
Question asked by Satya Swaroop Dash in #Coffee Room on Sep 17, 2015
Global e-commerce company Amazon has launched Fire, its most affordable tablet that costs just $49.99 (3308 INR). You can easily deduct from the name "Fire" that Amazon is banking quite a lot on this new tablet. Instead of naming it "Fire" followed by "HD" or "Kids" followed by the screen size in inches, Jeff Bezos named it just "Fire" because he wants it to be the definitive tablet in the Fire OS range. The Fire tablet runs the new Fire OS 5 which is codenamed "Bellini". Fire OS 5 is a forked variant of Android Lollipop that has numerous design and functional additions by Amazon. The primary purpose of "Fire" tablet is to push content from Amazon such as books, games, and apps, video, music, audiobooks, and Newsstand. The UI replicates the look and feel of a magazine where all the aforementioned content is arranged neatly on the home screen.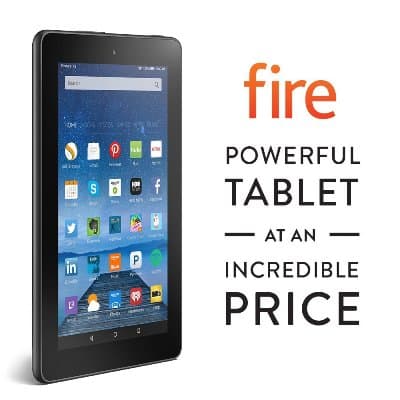 ​
The Fire tablet is nothing to write home about in terms of specs. It sports a 7 inch, 1024 x 600 resolution IPS panel display with an advanced polarizing filter that is claimed to provide better viewing experience. We are not so sure about that because the pixels per inch ratio stands at 171 ppi which is too low for better picture quality. Underneath the hood we discover an unspecified MediaTek chipset that houses a 1.3GHz quad-core processor and 1GB of RAM. Amazon claims that the Fire tablet has more firepower than a Samsung Galaxy Tab 3 Lite but fails to mention that the latter has a much better display and a flexible Android operating system. Similarly Amazon fails to mention the battery capacity of the Fire and states simply that it can last for up to 7 hours on a single charge.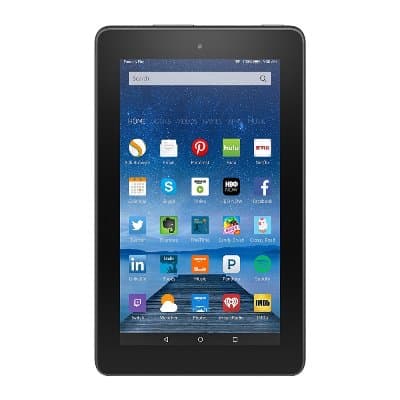 ​
Since the Fire OS 5 on the Fire tablet from Amazon features On Deck and ASAP (Advanced Streaming and Prediction) which are both responsible for preloading video content of your favourite TV shows and movies, Amazon has added a microSD card slot on the tablet that in addition to the internal 8GB of storage gives you the option of adding upto 128GB more. Amazon unnecessarily crams in a VGA front-facing camera and 2 MP rear-facing HD snapper to the Fire tablet that only supports Wi-Fi connectivity. Amazon knows that this tablet is going to be an impulse buy for many customers in the American festive season and so it has announced a "buy five and get one free" offer. So what are North Americans going for this festive season, a single 16 GB Wi-Fi only Apple iPad Air for $399 or six Fire tablets for $250? We have to wait until September 30 to find out.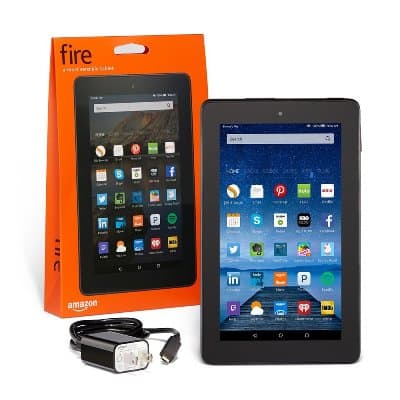 ​
Source:
Amazon Press Releases
,
Amazon Fire [Product Page]
Posted in:
#Coffee Room
No one buys Fire tablets.
helo sir i need your help in my project please do reply