Amazon Kindle Oasis: The Thinnest, Lightest & Most Expensive Kindle Ever
If you thought that the
Kindle Voyage
was the most expensive e-book reader in the market, you will now have to update that information as Amazon, the world leaders in e-book readers have unveiled the Kindle Oasis, a $290 (Rs. 23,999) Paperwhite display based e-book reader with Wi-Fi and free 3G connectivity just like the Kindle Voyage. One of the first things you notice about the Kindle Oasis is the presence of an extended bezel and underside bump. Both of these design enhancements help to grip the Kindle Oasis better. The extended bezel works for both hands as for the first time Amazon has added an accelerometer that rotates the display depending on the orientation. The bezel also houses a page turn button in case you do not want to use the touchscreen to change pages.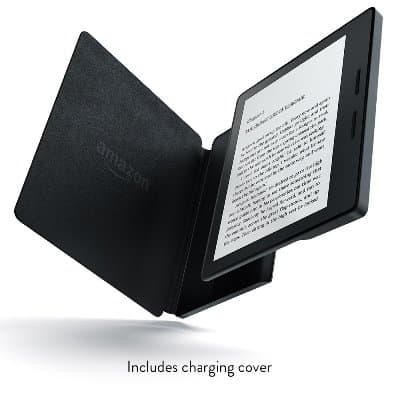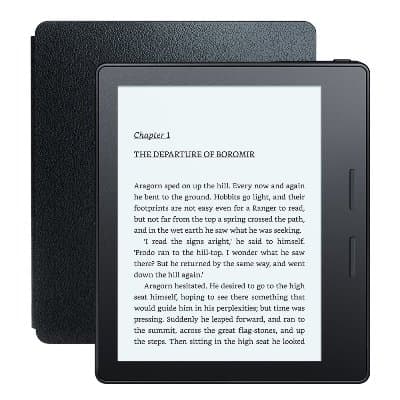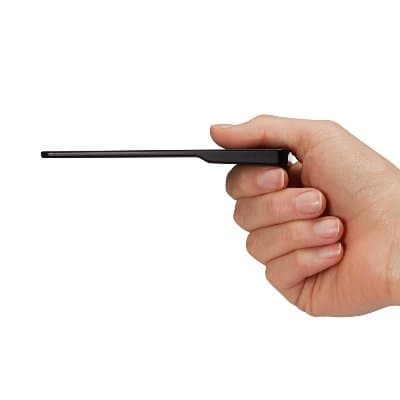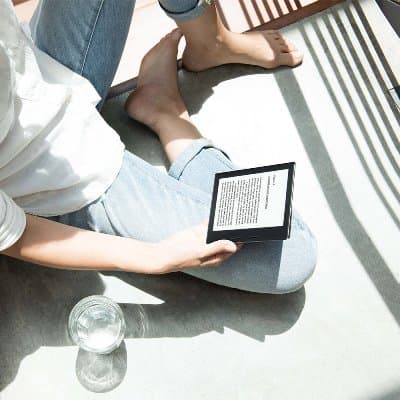 ​
The Kindle Oasis is the thinnest at 3.4 mm and lightest at 191 grams. It has been Amazon's objective to bring the Kindle as close to paperbacks as possible and with the Kindle Oasis it has come as close as possible with the 6-inch, 300 PPI resolution touchscreen Paperwhite display that is loaded with 60 percent more LEDs than the Kindle Voyage. One of the best additions of the Kindle Oasis is the mandatory leather battery cover that hooks up to the e-book reader with the help of 12 magnets. The leather sleeve houses another battery that can be used to recharge the battery of the Kindle Oasis. The battery life of the Kindle Oasis is a week and with the leather battery cover it can run up to a month.
The Kindle Oasis has the same internal memory as all the other Kindles, that is 4GB in case you forgot. The Kindle Oasis comes with USB charging cable that can fully recharge it within 3 hours. The wall charger costs you Rs. 1,199. There are two variants of the Kindle Oasis the cheaper one at Rs. 23,999 comes with Wi-Fi connectivity and the costlier one at Rs. 27,999 comes with Wi-Fi and Free 3G connectivity that works across the world. All quintessential Kindle features such as sharp text, notes, dictionary, X-ray and Whispersync come with the Kindle Oasis.
Our Verdict
: The Kindle Oasis is a triumph of style over substance. The Kindle Oasis has nearly the same display as the much more affordable Kindle Paperwhite but costs nearly thrice as much as the former. For a price of Rs. 23,999 you could buy 10 years worth of paperbacks and that is why the Kindle Oasis is meant to reside in the hands of serious readers whose names appeared in the recent Panama Papers scandal.
Source:
Amazon Press Releases
&
Kindle Oasis [Product Page]
Be the first one to reply
Only logged in users can reply.