Home

>

Apps

>

Groups

>
Amazon Echo: From Workouts To Stocks Markets, It's All There
Question asked by Sahil Badani in #Coffee Room on Jan 3, 2016
Indeed, a device "designed around your voice", the Amazon Echo very flamboyantly exhibits what is required most in the market: dynamism. With Amazon's intelligent digital personal assistant 'Alexa' inside,
the Echo
is a powerful utility. First launched over a year ago as a voice assistant in the shape and design of a speaker, it has undergone various updates, and the latest one helps you in your workouts!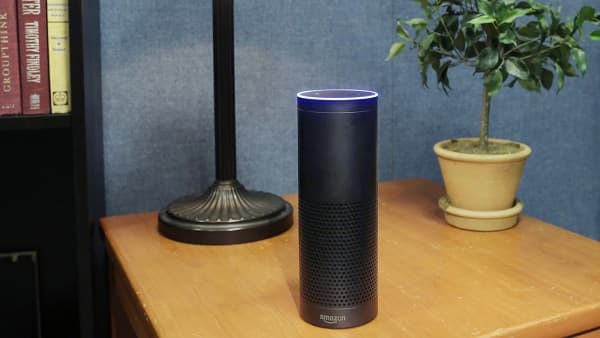 ​
With the new fitness feature, you can ask Alexa to direct you for a seven-minute workout, and you will be provided with "a set of exercises designed to increase metabolism, improve energy, lower stress, and remove fat". Certainly this will not change your life, but it could most definitely become a valuable addition to your workout regime, and the fact that it demands just seven minutes is cool.
Another new feature on the product is Ask Fidelity, which provides stock quotes in the form of ticker name or symbol. Alexa returns required information allowing you to catch up with the capital market, and you do not have to sit separately to see the stocks crashing down, or soaring up. Also, if at all you find it important, you can have insight about the latest Republican and Democratic debates.
The Echo has come a long way from where it started. In October, an update allowed users to play music and audiobooks from multiple accounts. This was followed by one that would enable highly customised alarms along with the ability to read top news headlines. Thus, the Echo now plays all your music from Prime Music, Pandora, and TuneIn; it reports traffic and weather, and readily provides scores and schedules. It is powered with far-field voice recognition, it will hear you from across the room, and provided you use one of WeMo, Samsung SmartThings, Wink, Philips Hue, and Insteon. You can also command Echo to turn lights and switches on and off for you.
The Echo is feature-packed. It emanates a 360° omni-directional audio and fills the room with its immersive sound but when it comes to hearing you out, it will detect the slightest of murmurs. Amazon claims the Echo is always getting smarter, and we cannot help but agree as long as the updates keep coming!
Source:
Android Headlines
|
Amazon Echo
Posted in:
#Coffee Room