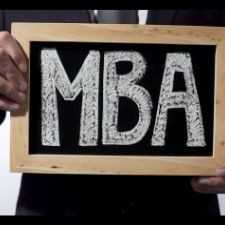 MBA
Masters of Business Administration: Discuss everything related to MBA with fellow aspirants and those who've been there, done that!
310 Members
Join this group to post and comment.
Am from Mumbai (Iindia)
..
Am a Mechanical Engineer 59 yrs, strayed into the field of publishing in 1984... Pioneered the concept of Yellow Pages in India ... Became the first to publish SELPAGES in Mumbai.
Selpages remained at No 1 position in Mumbai, Pune and Calcutta till 1993... thereafter came the Tata Group in this field and we could not fight the competition, lost crores and bowed out of the field finally.
Now involved in combating the corrupt in India, Registered a NGO ... PLEAD ... to combat the corrupt.
https://www.plead.in
View my interview to CNN-IBN regarding my PIL filed in Bombay HC ...
https://www.plead.in/cnnibnreport.htm
..
Welcome to CE, Mr. Chhugani. We are honored to have you on CrazyEngineers.

Looking forward to your encouragement, support & guidance.

Regards,

-The Big K-
Hello Mr Chuggani... CEans are glad to have such a wonderful person at our home 😀

Looking forward to learn a lot from you.

We would like to know more about PLEAD and what struck you to start an NGO. Coz many amongst us are looking for it 😀

Please do guide us on this, and help us to help people

Regards,