All new Porsche Panamera 2014 facelift to make its debut in Frankfurt autoshow
2014-Porsche Panamera is on the news recently because The legendry sports car maker had planned to introduce Panamera facelift 2014 in the upcoming Frankfurt auto Show. The facelift is expected to impress the car lovers with its all new updated features. According to Autocar.co.uk, the Porsche panamera will be powered by 3.0 litre V6 motor sourced from Audi which gives so much power and torque .The highlight of this new panamera 2014 is its reduced CO2 emissions.The diesel engine produces very low level co2.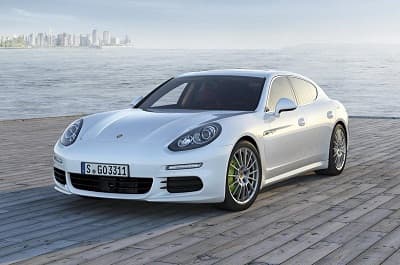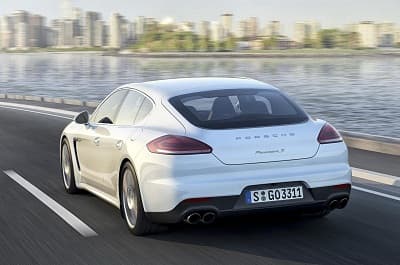 The diesel engine produces a massive 296 bhp power which is 49bhp more than the current version.The torque also seems to be increased from 650Nm from 550Nm.The transmission looks smooth and elegant with 8-speed ZF dual clutch automatic transmission .The most important factor to be noticed is that the rear wheel drive car gets "TORQUE VECTORING SYSTEM" which acts like a electronic differential of a car. The all new upgraded facelift of Porsche Panamera had beaten its old 0-100 meter dash test.It has a top speed of 258kph and its towing capacity increased by 100kg.The present towing capacity will be 2600kg.The fuel efficiency is quite good (15.5 km/l.Co2 emission drops to 169g/km.
Have your expectation met?
Replies
// please post news articles in news /infocus section.
You are reading an archived discussion.
Related Posts
Its non other than Jaguar a Tata owned luxury , sports car company to tease the C-X17 SUB concept ahead of the Frankfurt autoshow . The Jaguar is an established...
Micromax, India's favorite Android budget phone maker, is here with a new smartphone. With the launch of Micromax A74 Canvas Fun, it has brought to the Indian market a phone...
what are the job opportunities available in public as well as private sector after an M.Tech in electrical engineering?
will anybody provide me pdf file on study of BOILERS.thanks in advance.Its urgent pls.
tell me what is difference b/w microcontroller and computer??????????