Home

>

Apps

>

Groups

>
Airtel 4G In Bangalore For iPhone 5 Series Users
Question asked by Dhananjay Harkare in #Gadgets on Feb 14, 2014
iPhone owners in Bangalore using Airtel services now have a reason to smile not just because it's Valentine's Day, but they can use 4G on their favorite devices now. Airtel, India's largest telecom service provider has launched 4G services in Bangalore on Friday for Apple iPhone 5C and 5S users. With this Bangalore has become first city in India to have 4G services.
Customers should replace their sim to 4G sim to avail the benefits of 4G. Also, customers will be enjoying 4G speed at 3G prices. Whereas, customers using 2G GPRS/data packs should opt for any of 3G plan/packs available to use 4G services. Customers requiring heavy data usage can opt for special 10Gb 4G data plan available at Rs.1,000. As announced by Bharti Airtel, with the use of Circuit Switched Fall Back (CSFB) technology, data browsing will be on 4G and voice calls would be on 2G/3G services.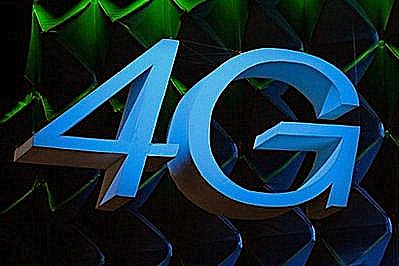 ​
The 4G service would enable the prepaid and postpaid Airtel customers to stream High Definition video without buffering. Srini Gopalan, Airtel's director for consumer business claimed that with 4G, user can download 10 standard movies in no more than 30 minutes. In a spectrum auction which ended on Thursday, Airtel won back 900MHz in Kolkata, Delhi and Mumbai along with 1800MHz in 15 other circles. This move would force other telecom operators to speed up working for 4G in India. Reports suggest that Videocon, Reliance Jio and Idea would launch 4G in India in 2014.
Source:
The Hindu
Posted in:
#Gadgets
Its good to see Airtel taking a stem forward. But the problem with Airtel is they dont allow its users to switch from 2G to 3G and now its 4G.
I don't get it... Why is the whole world so much internet speed crazy?? Does it really matter if you have to wait for 30 seconds so that your YouTube video buffers? Can't you have one little chat with a person standing next to you?? Can't you spare a minute more to admire your surroundings?? I think the internet was created to make a few resources available to everyone... This manic obsession with speed definitely defeats this purpose.... I think the person who needs internet most does not live in Bangalore but in some remote corner of North East India who wants to take his art to a bigger level...
@
Chaitanya Kukde
you are right that internet is created to few resources available to everyone but what's wrong if you are getting those resources more quickly and efficiently.
what's wrong if you are getting those resources more quickly and efficiently.
Nothing... Absolutely nothing.. However, I feel that the service providers have shifted from 'providing services to everyone' to 'catering to the whims of a small populace'... This would be like- making mineral water available to 10 persons to bathe in while rest of the 990 people wander in search of water.
@
Chaitanya Kukde
ISPs will do anything which gives them profit. Probably, when all service providers start 4G, few of them may provide 3G in N-E! As @
Chinmay Joshi
said, 4G is a leap forward in communication.
I have upgraded to a USIM 128k on a iphone 5. The network quality is not that great, They just provide you with higher bitrate on the regular 3G network.. it used to be abut 2.2 Mbps now its occasionally abut 3 to 6 Mbps thats the best i have got (they call this 4g) speeds are more like 3g+
@
ravitheja.kv
Well, though it doesn't sounds great, but you also can't compare it with the speed they get in US. What can you expect more at 3G price?
Looks like Airtel 4G is a disappointment to a lot of customers from Bangalore. Anyone experiencing true 4G speeds in Kolkata, Bangalore or Pune?