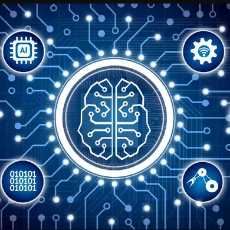 Machine Learning & AI
Discuss Machine Learning and Artificial Intelligence with fellow engineers. Ask your questions on AI and ML and get answers quickly.
358 Members
Join this group to post and comment.
AI and machine learning project for BE students
hi,
I'm a BE COMP student eager to make project in AI or Machine learning domain . Will u tell latest topics & how do we implement projects like face recognition or computer blind person vision projects?
Skills:Languages worked on C,Cpp,JAVA
& Html,css,php,etc.
Face recognition is easier with Amazon AWS Rekognition system, and it should be an interesting project for you to consider. 
Rekognition system can identify objts, people, text, scenes and even activities from the sample photos or videos that you provide to it. 
Instead of building your own system, think about how can you implement it in some real-life scenario. 
@Snehal‍  - your post has been merged here. Please avoid creating multiple discussions about the same topic: -
I was thinking of AI or machine learning projects in smart cities.what topic v could choose & how v can implement machine learning projects?

What about computer vision projects?

Please guide over above topics
In agricultural field you can also implement identification of the plant diseases for various plants  using Machine Learning and AI.Plant's leafs dataset is also available on Internet.So many websites provide program code in python.