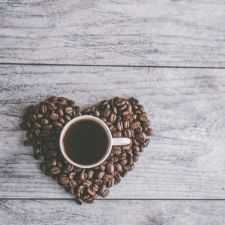 Coffee Room
Discuss anything here - everything that you wish to discuss with fellow engineers.
12920 Members
Join this group to post and comment.
About CE InFocus
Hello CEans!

Welcome to CE - InFocus! CE Infocus is all about latest happenings from all over the world. Well now you have a place to discuss all the hottest news from the world with the techie/crazy engineers.

InFocus will also try to cover latest happenings from universities & colleges. No, there is no dedicated team working for this. Its us who will do that. 😁

Exciting? Questions? Post them here!

-The Big K-
Very good initiative indeed. We had talked on the forums about the same! Good to see that its actually a part of CE now!

Cheers!

Jerry
Nice thread I must say!!! Would be interesting to be a part of this one!!
aashima

Nice thread I must say!!! Would be interesting to be a part of this one!!
Hi All ,
Good step indeed, I am interested to be a part of it...
😎 vibhor_one
Nice thread Biggie!!

So, what is the first one to be discussed in CEInFocus?
Well, I should have made things clear in the first post itself. But better late than never 😁 . Here we go -
CE-InFocus is actually for the important news which doesn't fit into any other sections on CE. For example, a brief write-up on college event, paper presentation competition etc. would fit into InFocus.
Moreover, this is the place where we can discuss the news and latest buzz around. Certainly, this section shouldn't be mixed with 'Chit-Chat'. Let's try to have productive discussions over here.
Few CEans wrote mails to me & Mayur asking if they can cover the annual college event in their colleges. Its a great idea! I'm sure, its fun. This way, we can share the happenings on all parts of the world with everyone on CE.
Reply on this thread and let's see what more can we do about this section. Of course, if you think you can cover an event in your college for CE, write a mail to anyone of us -
admin
crazyengineers com
mayur crazyengineers com
kartik crazyengineers com
neha crazyengineers com

-The Big K-
very nice thread, support.
ohhhh
It is a very nice thread.. I am very glad and interested to be a part of it
And I am so glad and proud to be an
coool THE-BIG-k
i m intrested to be the part of it .... it's a cool idea & i thought no one will loose this opportunity..............
😁This thread started a few years ago seems quite a success as we all CEans are discussing latest news and events here.😀
Way to go.
A very nice and innovative opening.I will be happy If I have a chance to cover my college in future.