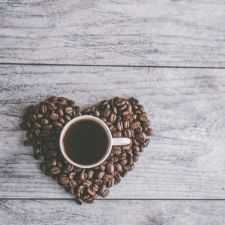 Coffee Room
Discuss anything here - everything that you wish to discuss with fellow engineers.
12921 Members
Join this group to post and comment.
About CE Conference
CEans,
CE Conference has been an integral part of CE since long time. This post aims to clarify the purpose of CE Conference.
CE Conference was setup to allow CEans who are logged on to CE to interact with other members in real time. The CE Conference is visible only on the forum index page [ that is www. crazyengineers . com / forum ].
The CE Conference is meant for causal interaction with CEans. If you want to say 'Hello!' to other CEans, or chit-chat, CE Conference is the place for you. Although not compulsory, we request that the technical discussions should be done through posts on forums and not through CE Conference. Main reasons -
1. The shouts (chats) in CE Conference get automatically deleted after 5 days.
2. The technical discussion you have with other CEans may be useful to other CEans who are not logged on to the forums. They may miss useful information shared.
The CE Conference is AXAX powered and implementing it on all the pages of CE Forums will result in unnecessary server load.
If you have any queries related to CE Conference, post them in this thread.
We hope you will enjoy CE Conference.
The_Big_K

The CE Conference is meant for causal interaction with CEans.
I'm sure you meant casual and not causal. 😀
No points for pointing out the typo. Thanks anyway.
"causal" can still be applicable in this situation, don't you agree? 😛 We ought to have more causal interactions here on CE!
Ha, this is called playing with words..