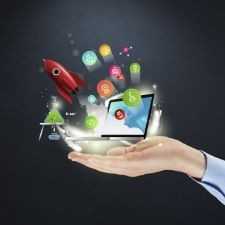 Startups & Business
Global Startup Community: Entrepreneurship is hard - Let's help each other succeed in business.
563 Members
Join this group to post and comment.
Abhay Kochar: Founder Webgile Solution
Name
: Abhay Kochar
Engineering Trade
: Magento commerce, Joomla CMS, Wordpress, PHP etc.
Location: Nagpur
Occupation
: Founder/CEO @ WebGile Solutions
Work Experience
:
Founder/ CEO: WebGile Solutions May-2012 till Date

Founder/ CTO: Veer IT From:Oct-2006 till April 2012
Aim in life
:
I achieved my First aim by starting my own software company.
Another aim is Grow it like anything.
I joined CrazyEngineers because
:
Hi Guys,
I am BE Comp Sci. 2006 pass out from Ramdeo baba Engg. College.
2006: Started Veer IT with a partner worked for it till April 2012
2012: Started own WebGile Solutions on 1st May 2012, Mainly Deal in Web applications, Ecommerce and Portals. Focused on Totally outsourcing solutions for Foreign clients.
I am here to connect with Entrepreneurs and Engineers of Software field.
Welcome to CE Community
Abhay Kochar
Feel free to start new discussions and participate in the existing threads across the forum.
It is good to have you here.
Thanks 😀
Will explore forum..
welcome here 😀. all the best 👍
Welcome to CE, Abhay 😀 We're happy to have you with us. It's always great to see entrepreneurs gathering on CE. Do explore our entrepreneurship and startups section.
Welcome to CE. Have a nice stay here. 😀